Blac Chyna and Rob Kardashian's engagement has gotten off to a good start as the model's ex-fiance Tyga has given his blessing. Kardashian, 29, popped the question on 4 April and surprisingly Tyga, who is dating the groom-to-be's half-sister Kylie Jenner, says he is "happy" with the news.
Tyga, 26, and Chyna, 27, have been on rocky terms since ending their own engagement in 2014 but the former couple are leaving their history in the past for the sake of their three-year-old son King Cairo. Reacting to Chyna and Kardashian's engagement announcement, Tyga told his Twitter followers: "Everybody deserves 2 be happy. What some1 does for their happiness is not my concern, as long as it's not interfering wit my happiness.
"It makes me happy to see the mother of my son happy. My only concern in this situation is my son. I want him in happy environments. He's innocent in this. & I want him to feel as much love as possible."
He continued in a series of tweets: "Only an evil heart would direct negativity at a child & make fun of him for being in a situation that is out of his control. When u been blessed how I've been, & create some1 u love unconditional, u'll understand how I feel. Ull want to protect that blessing." He added in a final message: "Cherish yo own blessings and stop hating mine."
Kardashian's family, including his mother Kris Jenner and sisters Kim, Kourtney and Khloe Kardashian, are yet to address the happy news publicly, suggesting there may still be tension surrounding the reality star's relationship. Cyna, who owns the Lashed Bar boutique, was once close friends with Kim, 35, but a rift was caused when her half-sister Kylie began dating Tyga.
TMZ claims that Kardashian went to great lengths to keep his proposal plans a secret from his famous family. A source describes his intention as "aggressive" and claims the Arthur George sock designer made sure to pop the question when he knew his family would be away in Colorado on a skiing trip.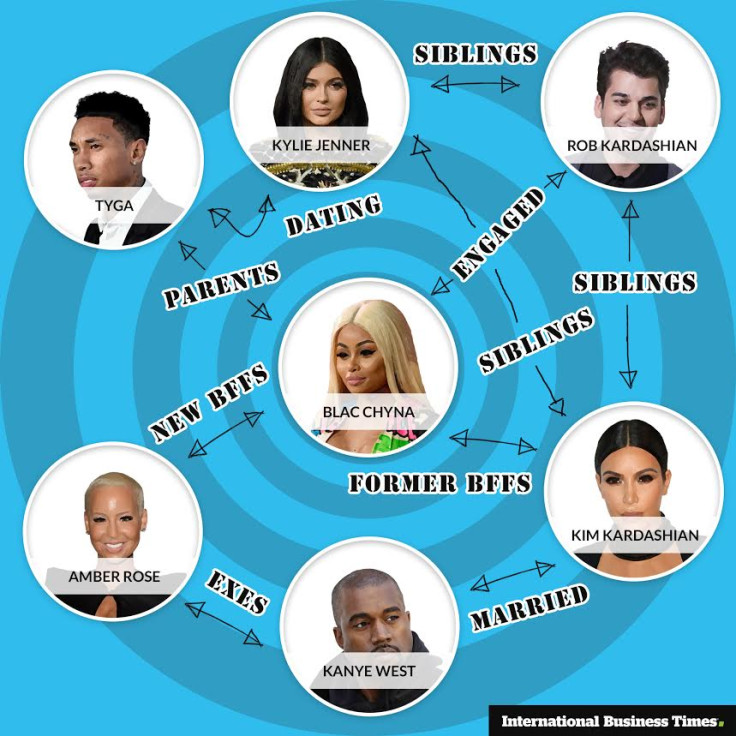 A reprsentative for Chyna has released a statement addressing the engagement and confirms that Chyna will indeed take her fiancé's last name and will be known as Angela White. The publicist told People magazine: "She's soon to be Angela Kardashian. She's ecstatic. She was more than excited, she was thrilled, just super happy."
Kardashian proposed with a seven-carat diamond ring designed by his close friend and jeweller Ben Baller before taking his new fiancée to celebrate at the Ace Of Diamonds strip club in Los Angeles. Chyna's best friend Amber Rose was the first to congratulate the couple on social media, tweeting: "Congratulations to my Family @blacchyna and @robkardashian!!!"