US actress Tisha Campbell-Martin and her husband Duane Martin have filed for Chapter 7 bankruptcy, after accumulating over $15m (£10.5m) in debt. According to E! News, the couple filed back in January after running into financial trouble.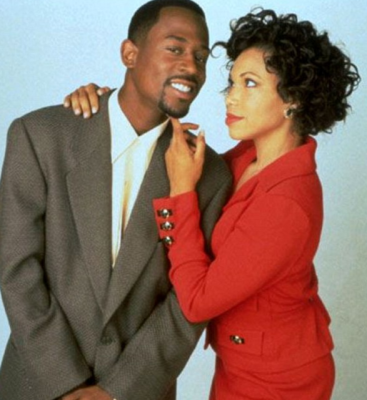 In court documents obtained by the news site, the pair stated they only have $313,000 in assets between them and their Xen Restaurant in Sherman Oaks and production studio XE Visions, Inc are no longer turning a profit.
Campbell-Martin, 47, who rose to fame as Gina in 90s sitcom Martin alongside Martin Lawrence, also adds that she earned just $8,000 dollars a month , which is insufficient to cover the credit card bills, government debt, unpaid car leases, and unpaid taxes.
"We got involved with some loans before the crash, couldn't agree to a settlement with the banks, so we filed to reorganise," the couple said in a joint statement to E! News.
Chapter 7 bankruptcy is a liquidation proceeding in which the debtor's assets, if any, are sold and the proceeds distributed to creditors according to the priorities established in the Code. In contrast, rapper 50 Cent's Chapter 11 allowed him to claim insolvency while giving him room to reorganise his finances and negotiate a repayment plan with creditors
Campbell-Martin's screen credits include My Wife & Kids, Everybody Hates Chris , Rush Hour 4 and Private Ptractice. Her husband has also enjoyed acting success with hit film White Men Can't Jump and most recently joined the cast of Real Husbands of Hollywood with Kevin Hart. They will be relying heavily on the renewal of her ABC show The Dr. Ken Show, in which she plays the lead.
The bankruptcy filing caps off a turbulent few years for the actress. Back in 2014, the mother-of-two revealed she was raped as a child. She made the admission during an appearance on new daytime advice show, The Daily Helpline.
"This is the first time I ever said this on camera in front of millions, national, people, is that I too have been a victim of the same thing. When I was three I was raped, by an older person," she confessed.
She added that for years she lived with guilt: "Now I knew as a child that I did nothing wrong and that this wasn't my fault, but I had found forgiveness in the guilt that I might've had. I felt like, 'Did I pull this in? Did I do something at three-years-old?' No. It's a heinous crime."