A-List Insider: Pornhub star Mia Khalifa attacked by Porsha Williams, Ellie Goulding tipped to sing on Spectre
In this week's A-List Insider:
Ellie Goulding tipped to sing on Spectre, Pornhub's Mia Khalifa gets on the wrong side of reality star Porsha Williams and Bobbi Kristina dies.
Ellie Goudling to sing new James Bond theme?
The Skyfall theme tune earned Adele an Oscar and it looks like Elle Goulding is also gunning for gold.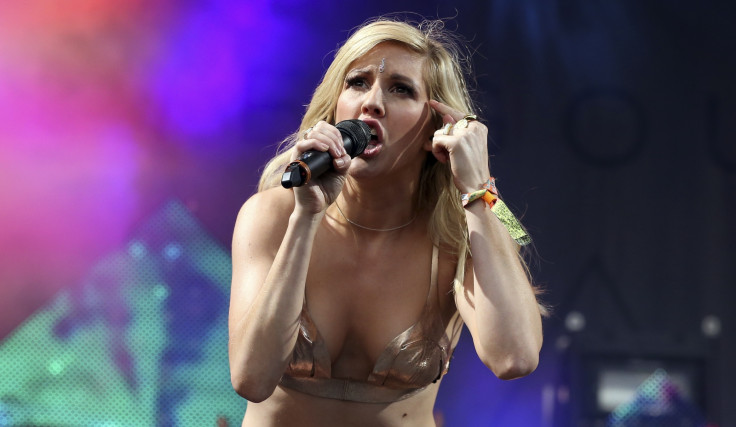 According to reports, the Burn hitmaker has been enlisted to sing the new James Bond theme song for Spectre, the latest installment in the spy franchise.
Although Sam Smith and Ed Sheeran had been tipped for the job, this week Goudling all but confirmed that she was doing it by sharing a snap of her walking down the steps outside London's renowned Abbey Road Studios. Fans will know that that is where the 007 soundtracks are often recorded.
Guess we will have to wait till the official announcement in August to know for sure.
Porsha Williams attacks Mia Khalifa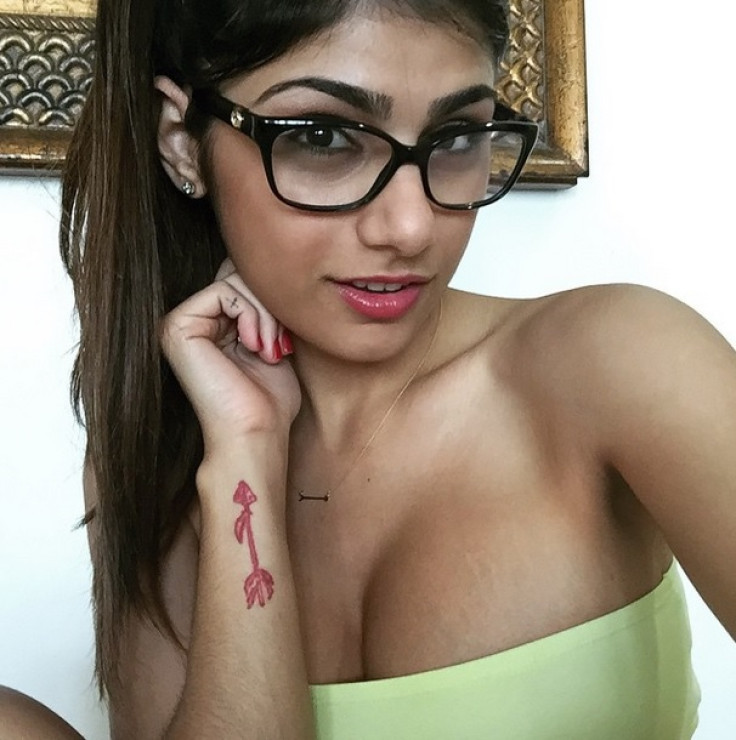 Mia Khalifa has lashed out at NFL player Duke Williams for reportedly sending private messages on Twitter
Getty
And over in the world of reality TV, Porn star Mia Khalifa has felt the wrath of Real Housewives Of Atlanta star Porsha Williams, after she accused her boyfriend, NFL player Duke Williams of flirting with her.
Khalifa, who previously claimed that Drake also tried to chat her up, posted a screenshot of private messages Duke allegedly sent her on Twitter.
She captioned the picture: "Warning: Trespassers in my DM's will be shot and hung out to dry in public."
The Buffalo Bills star later defended himself on his official Facebook page, and said the chats were manipulated. And now his other half has had her say.
According to Radar Online, Ms Williams wasn't bothered about the conversation because she thinks Khalifa was just looking for her 15 minutes of fame.
Bobbi Kristina Brown dies
And on a sad note, Bobbi Kristina Brown has died almost six months after she was found unconscious in a bathtub.
The aspiring actress, who was the only child of Whitney Houston and Bobby Brown passed away on 26 July at Atlanta's Peachtree Christian Hospice surrounded by family. She was 22-year-old.
On the 25 June, Bobbi Kristina was moved from a rehab facility to hospice care after doctors determined that she had suffered irreversible brain damage.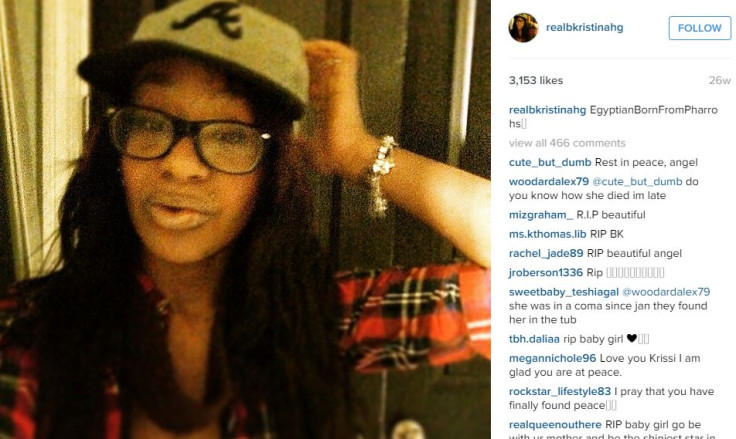 In a statement to Entertainment Tonight, the Houston family wrote: "She is finally at peace in the arms of God. We want to again thank everyone for their tremendous amount of love and support during these last few months."
Bobbi Kristina's death comes three years after her mother's life was also cut short in 2012, when the I will Always love You singer drowned in a bathtub at the Beverley Hills hotel.
The family is said to be inconsolable over their lose.
© Copyright IBTimes 2023. All rights reserved.