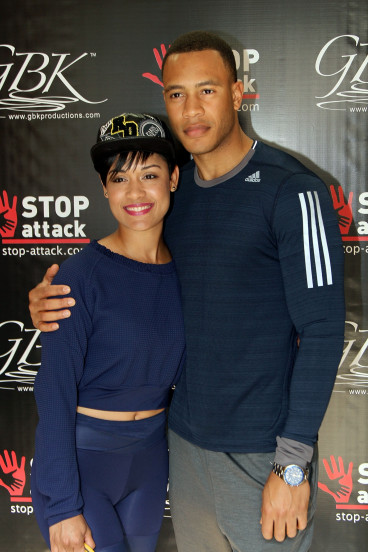 Wedding bells may be ringing for two cast members of TV series Empire as actors Trai Byers and Grace Gealey are said to be engaged. Gealey, who plays Anika Calhoun aka Boo-Boo Kitty, celebrated her 31st birthday on 26 July with a party, which is where Byers, 32, is said to have proposed.
Us Weekly reports that multiple sources have confirmed the news, with one insider claiming: \"He surprised her on her birthday. He popped the question and she was totally surprised and elated. She can\'t stop looking at the ring! They celebrated all night.\"
Byers, who plays Andre Lyon, shared a montage of photos from the celebrations including one of him and the actress posing with a cupcake.
Perhaps hinting at the new engagement, the actor described the night as \"unforgettable\" in the caption. Gealey echoed a similar sentiment, teasing big plans for the coming year.
The couple\'s reported relationship was revealed in March, with Us Weekly claiming they began dating while filming season one of the popular Fox series.
A source told the website at the time: \"They started seeing each other during the shooting of the show. There was an instant attraction, people working on the show are aware about it. When they all hang out together they\'ll cuddle and give a kiss, but it\'s nothing obscene.\" Another source added: \"They are having a great time together.\"
Gealey opened up about love and relationships in an interview with Details in January and admitted she still believes in meeting her Prince Charming.
The actress explained: \"Deep down somewhere we all do. I love being an independent woman but sometimes it can be overwhelming. So the idea that there is someone to catch you and not allow you to fall? There is something really darling about that.\"
\"We all have our weak moments as women so to know that there\'s someone who loves us when we\'re feeling insecure and is ready to pump us up when we feel like we didn\'t give the best presentation at work?
\"It feels great to know that we\'re enough in today\'s society considering the way that the media has spun the woman-man dynamic — because women start to feel like we\'re not enough for the men out there.\" Empire\'s season two is expected to premiere in the US on 23 September.