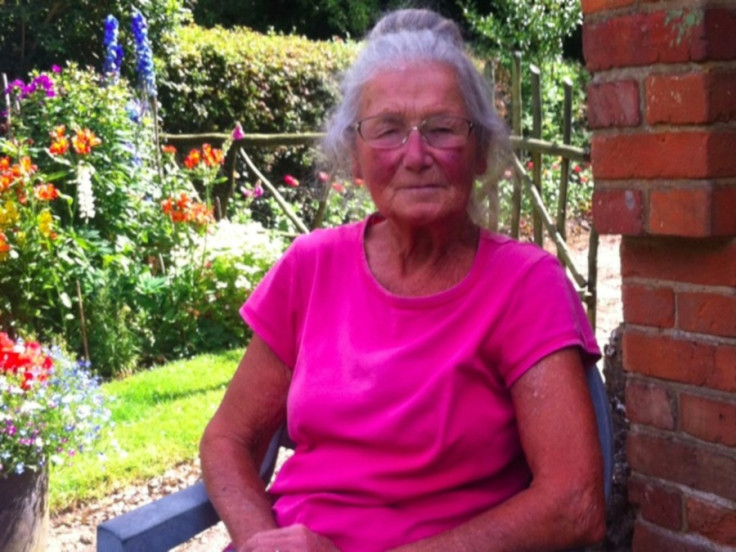 A man has been charged with the murder of an 81-year-old woman who died of a head injury before her body was set alight at her home. Pensioner Albertina Choules body was found at her home in Ragmans Lane, near Marlow Bottom in Buckinghamshire at 6.30am on 6 July after an emergency call was made to police reporting a disturbance.
The "incredibly special" pensioner was found on the lawn of her property. A postmortem examination after her death discovered that she died as a result of a blunt trauma head injury before she was set on fire.
Lithuanian Tautuydas Narbutas, 23, of Chiltern Avenue, High Wycombe, was arrested on suspicion of murder last Wednesday and stood in the dock at High Wycombe Magistrates' Court on 13 July where he was charged with murder. He was remanded in custody and is due at Reading Crown Court the next day.
Following his arrest he was taken to hospital for medical treatment, according to police. A Thames Valley police spokesman said at the time: "A 23-year-old man from High Wycombe arrested on suspicion of murder remains under arrest and is currently in hospital for medical treatment."
Choules, who lived in a large house in rural Buckinghamshire, had allowed villagers to tour her estate as part of a Buddhist trail she created with her late husband. Michael Choules a company director and fellow convert to Buddhism who died from cancer in 2004.
The victim's family said in a statement: "Tina was incredibly special, as was her simple, self-sufficient way of life with no electricity, television or washing machine. She never liked to sit still and worked tirelessly to maintain her beautiful garden and produce all year round. Even in her old age she would chop trees, dig up flowerbeds and wrestle with her lovely dog, Georgie.
"She was completely selfless in giving away her fantastic fruit and vegetables to friends and family as well as sharing her wonderful Buddhist Stupas (that she built with her own hands) with those that chose to walk in the woodland. Her friends and family in both the UK and Italy will miss her very dearly."