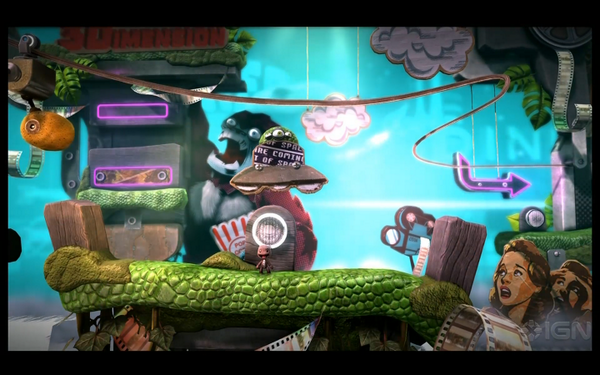 Thanks to two successful entries in the series, gamers and experts have big expectations from the upcoming LittleBigPlanet 3. The game's senior producer, Daimion Pinnock, has revealed some new information about the game in an interview with GamingBolt.
When asked what will be new in the third game, Pinnock confirmed that Sackboy would still be the start of the game.
"Sackboy is still the star of the show, you can still customize him and his adventures. We wanted to add a little bit more to the gameplay of LittleBigPlanet."
"Sackboy has the ability to climb as well which has added to the gameplay. In addition to that, we got Toggle, Swoop and Oddsock who have added a whole new level of gameplay to the levels and to the story, and also giving creators more tools to make some fantastic levels that add to over 8 million levels that are already in existence of LittleBigPlanet franchise."
Apart from this, he also opened up on the game's level maker, which is expected to be one of its best features.
"So we're not chatting too much in regards to Create, but we are adding a host of new tools that are going to really expand what creators are able to do. We'll be talking more about that somewhere between now and launch. There is definitely a host of new tools for creators out there. Also, for people that like playing what other people have created in the community."
"Ultimately, it's going to help them to really expand the whole LittleBigPlanet experience and also at the same time for people that are used to the franchise, it will be very familiar for them as well."
Check out the entire interview over here.