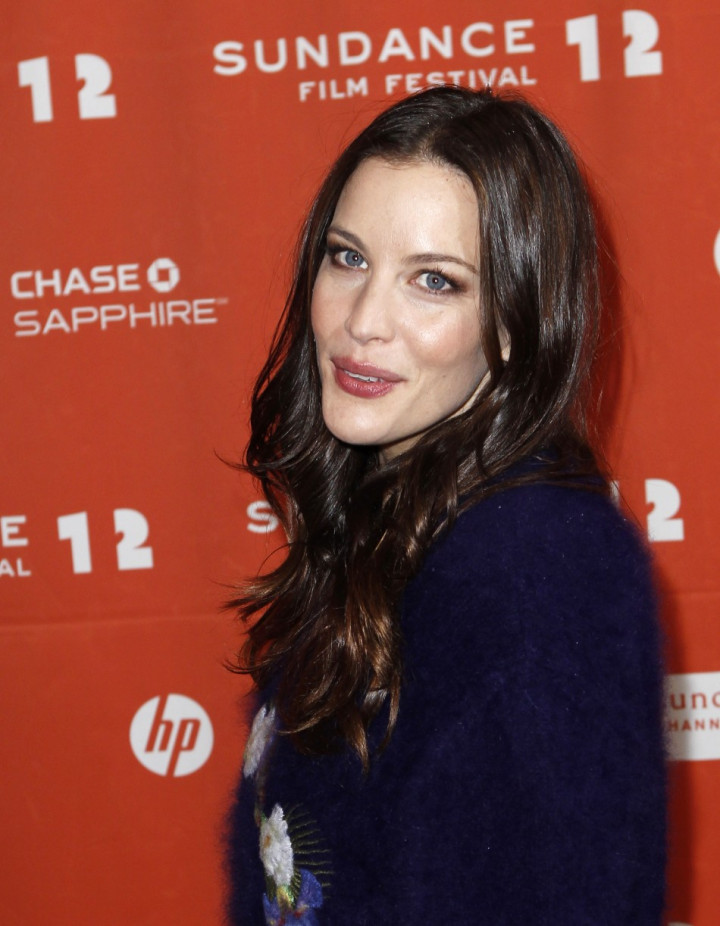 Liv Tyler has sparked speculation that she could be expecting her second child.
According to E! Online, the Hulk actress is four months along and is expecting a baby with sports agent, Dave Gardner.
The news comes after the 37-year-old was photographed attempting to conceal her growing baby bump as she stepped out in NYC over the weekend.
The rumour mill went into overdrive when the photos of the former model wearing baggy overalls and holding a dark jacket up in front of her midsection surfaced online.
Tyler struck up a whirlwind romance with Gardner, 36, who is David Beckham's best friend, after recently being introduced to him by their mutual friend Kate Moss.
The new couple are spending as much time together as possible and were spotted on a romantic holiday in Europe a few weeks ago.
According to reports, the star is "madly in love" with the British Hearthrob and couldn't wait to have his babies.
The brunette beauty, who already has nine-year-old son Milo William Langdon from her previous marriage to British musician Royston Langdon, recently revealed plans to have more children in an interview.
She told the Sunday Telegraph newspaper's Seven magazine: "I hope I will have more children. I'm 100% planning on it.
"If the stork could just drop it off on my roof, I'd be so happy - I'd have, like, 20".
Tyler and Langdon split up in 2008 after five years of marriage but the star could soon be ready to walk down the isle again, after finding happiness with Gardner.