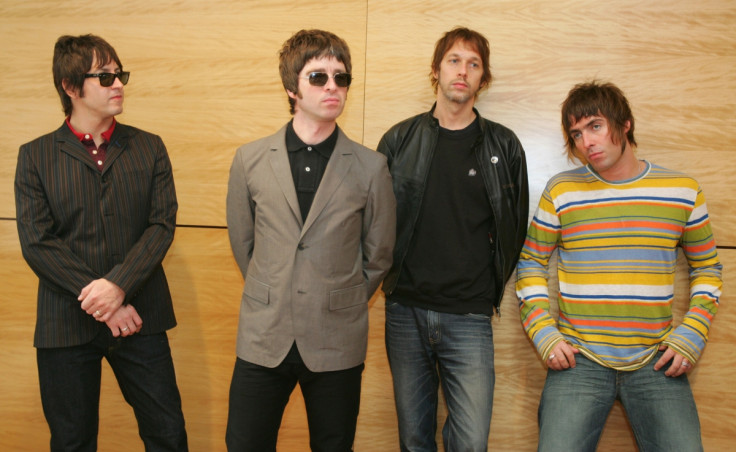 "I want it all" proclaimed Oasis' Liam Gallagher to Swedish TV in 1994 – a fresh-faced 21-year-old with the swaggering Mancunian confidence that, only two years later, would see the band play to 250,000 people at Knebworth. One in 20 of the UK population applied for tickets.
Twenty years on from that defining show of the Britpop era, a new documentary is set to hit theatres. Supersonic, produced by Asif Kapadia – the creative force behind last year's critically acclaimed Amy Winehouse documentary – aims to retrace the supernova that saw Liam and Noel touch stratospheric heights – exploding across popular culture in a haze of drink, drugs and attitude-driven guitar riffs – right up to a climactic sibling implosion in 2009.
The film's release also serves to grant Liam's desire to shift the focus towards defining the band's legacy. The live shows may be long over, but the cultural obsession, and clamour for a reunion is set to be refuelled. Not that it needs much – in the months from January to May 2015, NME published three Noel Gallagher covers, to add to the 21 Oasis-related covers in the seven years since they split.
The reason? Oasis remain the last band to make music and national identity matter to the masses. In this time of Brexit and cultural sanitisation, their story remains more vital than ever.
The rise of the Gallagher brothers serves as one of British music's great underdog stories of the last 30 years. Brought up on a council estate in Burnage – children of Thatcherite division – their home life was far from easy. Mother Peggy escaped the abusive clutches of their father, Thomas, to raise the brothers alone – instilling an ethos of us against the world and the self-belief to chase their dreams.
Inner ambition became lifeblood. Noel, five years older than tearaway Liam, spent his early 20s writing songs while grafting at factory jobs and suffering time on the dole. Eventually, he landed a job as a roadie for indie-rockers Inspiral Carpets – gaining an invaluable grassroots music industry education, that, allied with his song-writing, provided the tools for chart success.
Noel returned home to find that Liam, inspired by The Stone Roses, had formed a band with Paul 'Bonehead' Arthurs on rhythm guitar, Paul 'Guigsy' McGuigan on bass and Tony McCarroll on drums. Noel agreed to join on the condition he could oversee the band's direction as chief songwriter – immediately signalling a solid year of rehearsals on the premise that "there's no point starting a band unless you want to become the biggest in the world".
Shameless arrogance
It was this shameless belief, confidence, and, yes, arrogance that helped make Oasis such a cultural firebrand. The attitude, both in person and through the music, led Creation Records head Alan McGee to immediately offer the band a six-album deal after hearing them by chance at a bar. McGee is sure Noel came to him with "50 songs already written", despite Noel's claims that he wrote most of them in minutes on the bus.
Bravado aside, what strikes at the heart of the lyrics throughout debut album Definitely Maybe is the burning desire to escape the shackles of working-class life. Opener Rock and Roll Star is blunt enough in its assertion "I live my life in the city, there ain't no easy way out," but minutes later answers itself on Cigarettes and Alcohol: "you can have it all, but how much do you want it?". Brought to life by Liam's unmistakably evocative delivery, there is an authenticity and belief in the songs released between '94 and '98 that cannot be ignored.
The feeling that music became an escape route rather than a profession lies in sharp contrast to today's landscape of manufactured X-Factor winners and BRIT school graduates. Only 7% of British pupils attend fee-paying schools, yet they are disproportionately dominant in pop, from Mumford & Sons and Coldplay to Florence Welch and the Vaccines. This matters, because as Stuart Maconie notes, "pop culture should reflect the lives of its people in all their vibrancy, challenge and hurly-burly, not the rarified interests and experiences of a few".
While Oasis' output may not have been as experimental or lyrically astute as contemporaries like Pulp and Radiohead, their music bore the immediate chutzpah to sound-track life affirming freedom. Two decades on, it is telling, Maconie concludes, "that the last alternative bands to emerge with lyrics that observed the world around them wittily and pungently were Kaiser Chiefs and Arctic Monkeys, both from working-class backgrounds".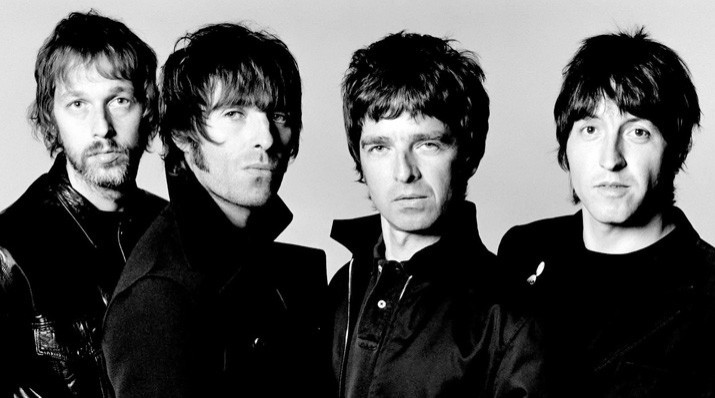 But most importantly of all, the Gallaghers' use of music to find freedom in their own lives reflected a 90s Britain desperate for its own release of optimism. "I remember Nirvana had a tune called I Hate Myself and I Want to Die, and I was like, 'Well, I'm not f**king having that' ... I can't have people like that coming over here [from America], on smack, f**king saying that they hate themselves and they wanna die. That's f**king rubbish," said Noel.
Instead he would sing about wanting to live forever, champagne supernovas and doing "the white line". By the time second album What's The Story (Morning Glory) hit shelves in the summer of 1995, ultimately going 14 times platinum – the most in British history until Adele's 21 – it seemed Britain felt the same.
Mixing music with politics
Much of this had political connections. Thatcher's 'war on rave', crystalised by the Criminal Justice Bill 1994 that banned "repetitive beats" in open, unlicensed places, represented the dying embers of an establishment trying to contain youth culture. In the words of rave photographer Gavin Watson "we were so wrapped up in the culture that we just didn't have time to care about politics".
By the time Tony Blair and New Labour rose to seek power, strategists noted this changed tune, craving support within popular culture rather than rejecting it. Cue Tony Blair presenting an award to Oasis at the 1996 Brit Awards, and Noel Gallagher returning the compliment – proclaiming "if you've all got anything about you, you'll go up there and you'll shake Tony Blair's hand, man. He's the man! Power to the people!"
Oasis represented the epitome of New Labour's dream. Traditionally working class, they were keen to make money – Noel bragging about his cars, spending £110,000 to refurbish a Jaguar, only to forget he'd bought it when it arrived 18 months later. It remains locked in a garage as he can't drive. This celebration of success temporarily blunted Britain's class system, although Oasis were happy to define themselves by their roots in the Britpop chart battle against Damon Albarn's 'posh' London band Blur. In John Major's words, Britain felt "at ease" with itself.
Britain began redefining itself through the music of a scene that was fundamentally British, and Oasis led the way by shouting about it. When Blair won in 1997, Oasis, and McGee, from whom Labour aides sought advice on popular culture, were invited to 10 Downing Street alongside the other stars of 'Cool Britannia'. Noel took a Union Jack guitar on stage at Maine Road and even had a hot tub fitted in the colours of the flag.
This progressive nationalism feels further away than ever now, especially as the new documentary is released just months after Britain's Brexit vote. As Nigel Farage shouted with the rest of the Leave campaign about taking the country back, it is worth remembering that Oasis attracted fans from all walks of life with a personal message of self-confidence. Take the country back? No, take it forwards and make it your own.