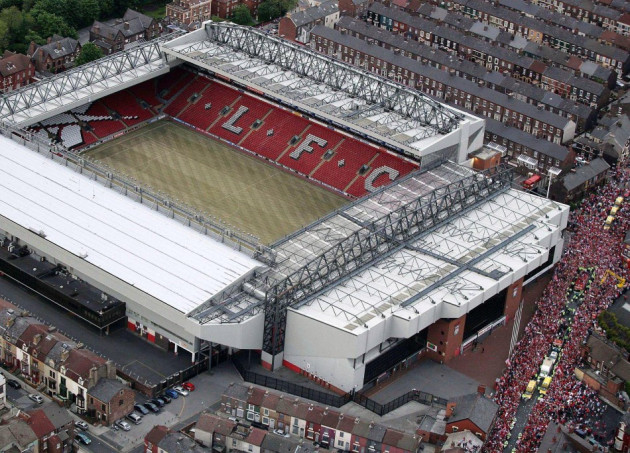 Liverpool Under-21 manager Alex Inglethorpe argues the club's entire academy system deserve promotion to the Anfield first team.
The reserve team coach, who joined from Tottenham Hotspur in November of last year, guided The Reds' youth side to the semi-final of the inaugural Under 21 Premier League last season, with the likes of Jordon Ibe and Lloyd Jones going on to earn professional debuts later that season.
Raheem Sterling and Andre Wisdom are among those to have made the full step up from the academy to the Liverpool first team last season, and Inglethorpe believes such is the strength of the academy that any of his young players could make the step up in the coming years.
"All of them [deserve promotion]," Inglethorpe told thebibtheorits.com.
"They have all worked very hard and have sacrificed a lot be in the position that they are in. They have trained every day, neglected social lives and hassled parents. They all deserve it."
As Steven Gerrard and Jamie Carragher have proved across the last two decades, Liverpool's tendency to have local born players in the first team is part of the club's blueprint.
While Inglethorpe is under pressure to produce the next home grown star, he believes an education within the walls of Liverpool is the best way to nurture talent.
Just a handful of the club's academy players, including Adam Morgan and Jack Robinson were sent out on loan last season and Inglethorpe hints towards the loan system being used significantly less in the future.
"The lifeblood of any club is that of local lads," the 41 year old added.
"Iconic figures are usually players that have come through the youth academy. Look at Gerrard/Carragher at Liverpool, Terry at Chelsea and Ryan Giggs at United.
"I'm here to find the next icon."
"There is absolutely no blueprint to developing a player. My job is not to find the overall blueprint, but to find the right way to do things for each individual. It really depends what's in the best interests for the player.
"For instance, Raheem [Sterling] didn't need a loan as he had the best possible experience in the first team at such a young age. A loan wouldn't have helped him as he developed quickly."