Alan Shearer believes that Andy Carroll will keep getting better for Liverpool, but only if he is surrounded by a quality midfield and defence that can provide him with the ball up front.
Carroll has so far scored nine goals this season for the Reds, though with 47 appearances under his belt, the striker still has a long way to go before he proves his £35m worth.
But Kenny Dalglish has continually insisted that he has faith in the England international, and Shearer believes that when he's surrounded by the right players, Carroll can achieve greatness.
"On his day, he is unplayable," he told Talksport. "I said it when he left Newcastle. On his day he was like big Duncan Ferguson. He is very, very similar.
"If that ball is right and they get the balls into the box then, more often than not, he will beat you in the air and he will get his header on target.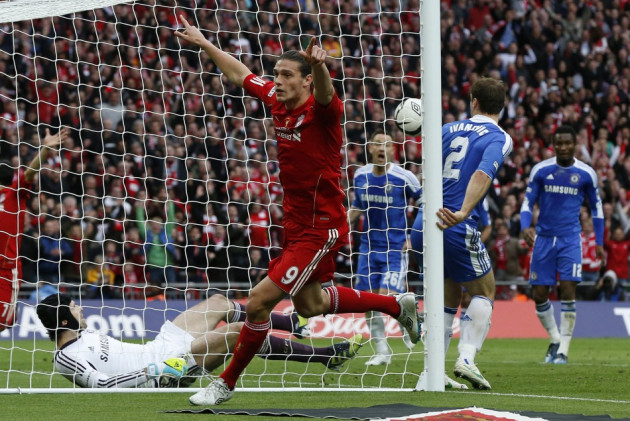 "The whole system at Newcastle was designed for Andy Carroll. Once the full-back got it he moved it out his feet and whipped it up to Andy Carroll, once the wide midfielder got it he moved it out his feet and whipped into the box to Andy Carroll.
"The whole system was designed for him and he thrived on that. At times he looked a great player. But at Liverpool he plays a slightly different way and the service hasn't been as good as it was at Newcastle. He's suffered from that.
"Kenny hasn't really found a formula that works with him and [Luis] Suarez. Whether that will come next season, I don't know, but if you give him the right service then he is a very, very good player."
When Liverpool purchased Carroll from Newcastle on January deadline day in 2011, the 23 year old looked to be coming into the prime of his career. The fee of £35m still seemed a steep figure to pay for a striker who hadn't been in a stable player in the Premier League for more than half a season.
Though Carroll has copped a lot of criticism from the media since his move to Merseyside, he's now starting to get some credit for his performances. In his last six appearances, the hitman has scored three goals and was named man of the match in Liverpool's 4-1 thrashing over Chelsea this week.