Robbie Fowler has admitted that he was left disappointed upon learning that Andy Carroll had been loaned to West Ham and no replacement was being brought to the club.
The Liverpool faithful would give anything to have a striker with the same finishing ability of Fowler who scored 183 goals for the club during two spells at Anfield.
The Reds struggled to create opportunities in the 2-0 home loss to Arsenal on Sunday just days after the transfer window closed and no new striker was brought into the club to replace Carroll.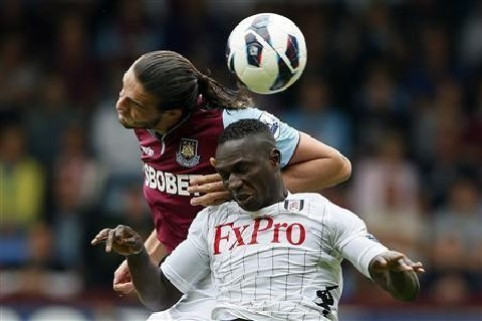 With Carroll impressing on his debut for West Ham, Liverpool lined up against Arsenal with both first team strikers on the pitch in Luis Suarez and Fabio Borini, leaving manager Brendan Rodgers with few options from the bench.
Fowler believes that this situation should have been avoided if Liverpool would have signed a new forward before allowing Carroll to leave the club.
"It wasn't great, we were all expecting someone else to come in and sign," Fowler told Talksport.
"But as per most things in the transfer window you're either really excited by what has happened or really disappointed and I, along with the majority of fans, was disappointed.
"I just felt that if you did let Andy Carroll go then someone else was definitely going to come in.
"It wasn't the case but I would have preferred to get someone else in and then get rid of Andy Carroll. I would have thought that would have been the sensible way rather than the way it was done."
The defeat to Arsenal meant that Liverpool had made their worst start to a season in 50 years and are currently struggling at the wrong end of the table with just one point from their first three games.
Things do not get any easier as Liverpool face Sunderland away, before another tough home game against Manchester United.