Liverpool captain Steven Gerrard believes that the Reds can overcome competition from the likes of Arsenal and Tottenham to finish in the top four this season. The Merseyside club finished 12 points behind the Gunners last season and the England international believes that their transfer activity this summer will help them bridge the gap.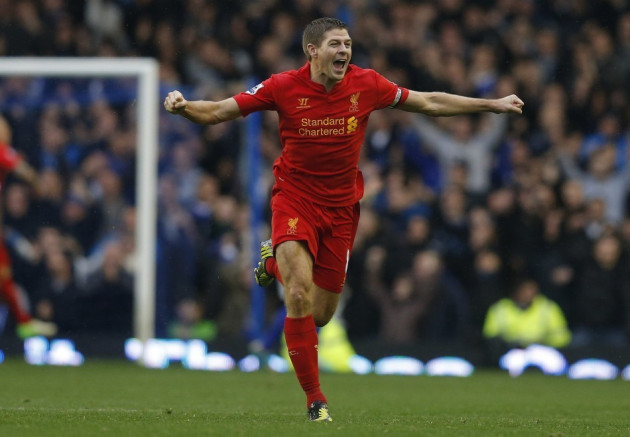 The midfielder praised their end of season form, where they lost only one of their final 13 games and finished in seventh spot, an improvement on their eighth place finish last season. Liverpool have started their transfer activity early this season, having already made four signings in Simon Mignolet, Luis Alberto, Iago Aspas and Kolo Toure and are geared up for next season.

"The final five or six months of the season were fantastic, we showed fantastic form - I think it was top-four form. We certainly finished the season really strong, but we were very inconsistent from August to Christmas - that's the reason why we never managed to achieve what we set out to do, which was a top-four finish," Gerrard told LFC TV.
"But I felt at times in the season we played some brilliant football. If we can find that level on a consistent basis, I've got confidence we can break into the top four. The realistic message is to say to the fans that the last four or five months of the season were really positive, we played well. If these signings are positive and successes, they can add to those performances," he added.
Gerrard insisted that the task is not beyond them if the fans get behind the players through the length of the season. Liverpool shall start their season at home to Stoke City when the 2013-14 season starts on the 17th of August.
"If the fans get behind us and show the support that we know they can, I believe we can push into the top four. That would be a fantastic achievement if you look at the standard of the teams in this league," he explained.