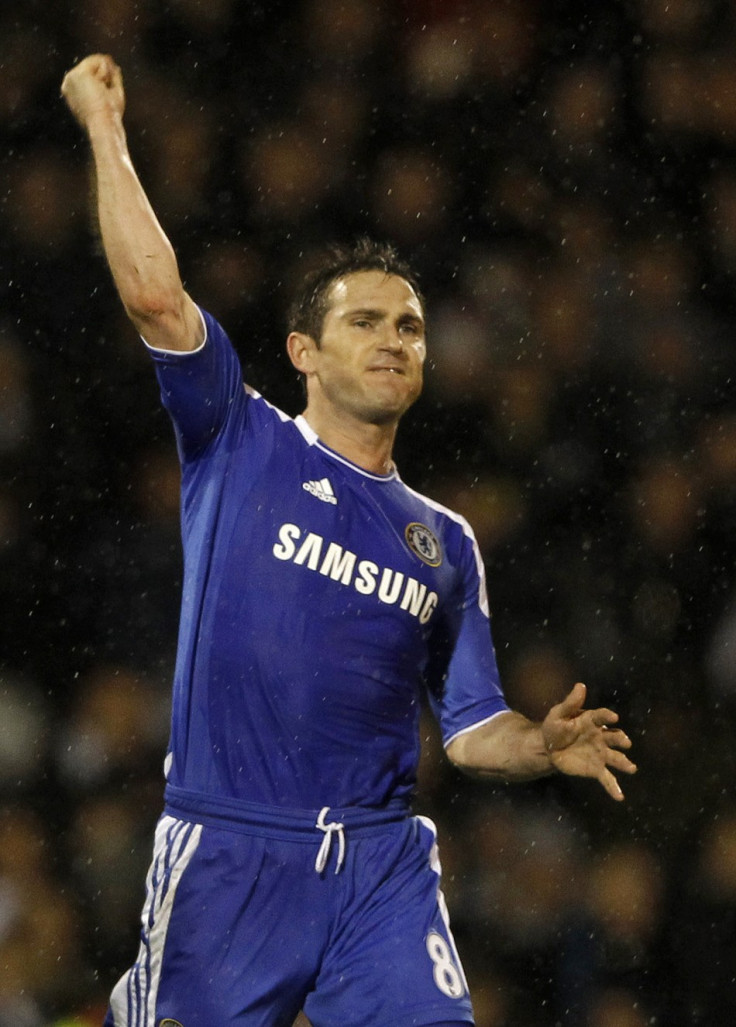 Chelsea midfielder Frank Lampard believes winning the FA Cup will boost his side's confidence levels before they travel to Munich to face Bayern Munich in the finals of the Champions League on 19 May. According to the 33 year old midfielder, a win over the Reds would be perfect practice ahead of the encounter with the German side.
"It would be a great boost. We're in two finals now and you want to win one and take that confidence into the next one would be fantastic. We know that it's [the Champions League final] a very tough game in its own right out there, but we want to win it," Goal.com quoted Lampard as saying.
"We want to put everything into this game alone and all thoughts of [the] Champions League will have to be put on the back burner. Hopefully we can get the result and that will give a wave of confidence through the club," he added.
Chelsea interim manager Roberto Di Matteo, who has only lost two of 17 games in charge since he took over from Andre Villas-Boas, will be wondering if he should start Spanish striker Fernando Torres or Ivorian international Didier Drogba, who has been a key crunch-time performer for most of the Blues' big games.
"We're very fortunate to have the pair of them. Didier has been absolutely fantastic for this club and for years and years he's produced when it's mattered," the Telegraph quoted Lampard as saying and adding, "Fernando is playing very well and is obviously a world-class player but I can't speak highly enough of what Didier has done for this place because if you look at his record of scoring in finals, semi-finals and just important games generally for us, he's been top-drawer."
Finally, Lampard feels Di Matteo's valuable contribution would go to waste if Chelsea failed to land silverware this season. The club were flying high in the league until 0-2 defeat to Newcastle United on Wednesday brought them back to Earth and damaged chances of making it to the Champions League next season. Their best option, now, might be to actually win the tournament and then return as its defending champions.