Chelsea and Liverpool will go head-to-head on Saturday evening, at Wembley, to compete in the oldest football tournament in the world - the FA Cup. This is a title that both sides will eager to win, to compensate for an otherwise poor domestic performance. Also on offer, for the winners, is the chance to play for next season's FA Community Shield, against either one of the Manchester clubs, depending on which of them wins the league.
The Blues have been in superb form since the sacking of former boss Andre Villas-Boas and will be eager to lift the cup to banish memories of last year's competition, when they were knocked out, on penalties, by Everton. Their road to the finals has been quite a smooth one; Roberto Di Matteo's men disposed of QPR, Portsmouth, Birmingham and Leicester City. The only major competition was in the semi-finals, when they faced Spurs, whom they finally hammered 5-1.
Liverpool, on the other hand, will be slightly more relaxed since they've already won the Carling Cup. The fact their league season has been dismal could, however, weight on their minds. Indeed, several players, including club captain Steven Gerrard, have already said the club will need to win the FA Cup in order to save the season. Nevertheless, some credit has to be given to Kenny Dalglish's side because unlike Chelsea the Reds have had to beat the likes of Manchester United, Stoke and Everton to make it to the finals of this prestigious competition.
There is no doubt this final is going to be full of drama, excitement and thrills. However, before the gladiators enter the grassy arena, let us remember some of the greatest FA Cup finals ever, since the tournament's inception back in 1871.
Manchester City 2 - 3 Tottenham Hotspur: 1981
This was the first game ever to be settled through a replay after the first final ended in a 1-1 draw. Tottenham took an early lead through Argentinean star Ricardo Villa, who managed to find the back of the net after only seven minutes. However, three minutes later City were back in the game, courtesy a stunning equaliser by midfielder Steve MacKenzie. The second half had barely begun, when Kevin Reeves put City in front with a long-range effort Spurs' goal keeper Milija Aleksic could do nothing about. The visitors eventually reply, though, on the hour mark, thanks to Garth Crooks. Spurs went on to score their third of the game and seal a wonderful comeback win. Villa finished with a brace and his second of the evening is still considered one of the best ever in a FA Cup final.
Coventry City 3 - 2 Tottenham Hotspur: 1987
This was a special game not only because it marked Coventry's FA Cup finals debut but also for the defeat of Tottenham, who were in their eighth final and looking for their eighth trophy. Spurs started off confidently and were soon in front, in the second minute of the game, thanks to a wonderful headed goal by striker Clive Allen. Coventry did not give and were soon level, after only seven minutes, through an impressive strike by Dave Bennett. Spurs again took the lead just before half time via Gary Mabbutt, who struck off a Glen Hoddle free kick. Coventry refused to give in and their determination paid off in the 63rd minute via a brilliant diving header by striker Keith Houchen. The game's regular period finished 2-2 and the match went into extra-time, where Spurs tragically succumbed to an own goal by Mabbut, in the 96th minute of the game.
Crystal Palace 3 - 3 Manchester United: 1990
This was Manchester United's first FA Cup Final under the stewardship of Sir Alex Ferguson, who would reportedly have been sacked had the Red Devils not qualified for the finals. The game started with Crystal Palace taking an early lead, thanks to a Gary O'Reilly header. A determined United fought back and Bryan Robson equalised for the Red Devils, after 35 minutes. Ferguson's men had an uphill task and only broke through after 60 minutes, when Mark Hughes scored from eight yards out. Former Liverpool legend Ian Wright, recovering from a broken leg, put the Eagles right back in the game. The game then went into extra time and Wright thought he had finished what he started, with his second coming off a John Salako cross. At absolutely the last minute (of seven added on), Hughes responded for United and the match finished 3-3. Ferguson's men won the replay 1-0.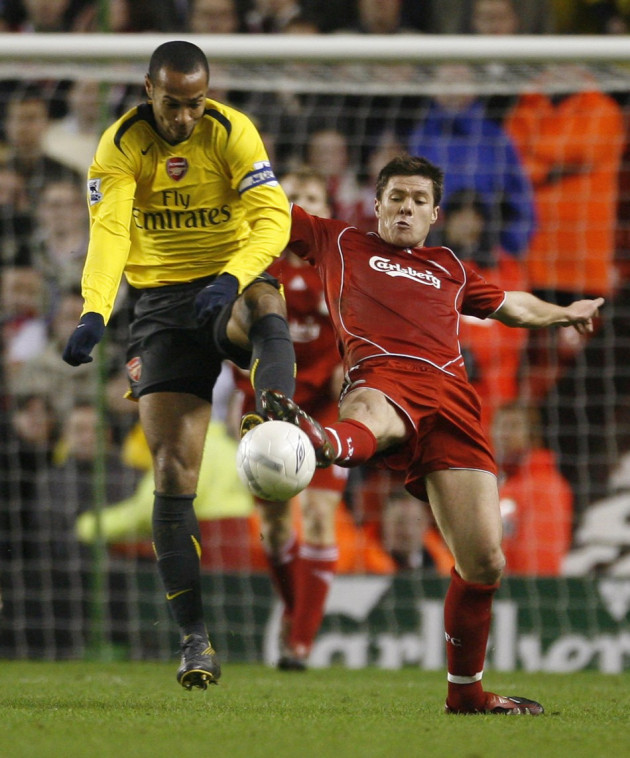 Arsenal 1 - 2 Liverpool: 2001
The first FA Cup Final to be held at the Millennium Stadium in Cardiff was played between Arsenal and Liverpool. Arsenal dominated the game, with a midfield led by Freddie Ljungberg and Patrick Vieira in fine form. However, they had to wait till about 70 minutes before claiming a deserved goal. The Reds, who were quiet for most of the game, sparked into action in the 83rd<sup> minute, with Michael Owen equalising and the 89th minute, when he put the result to bed.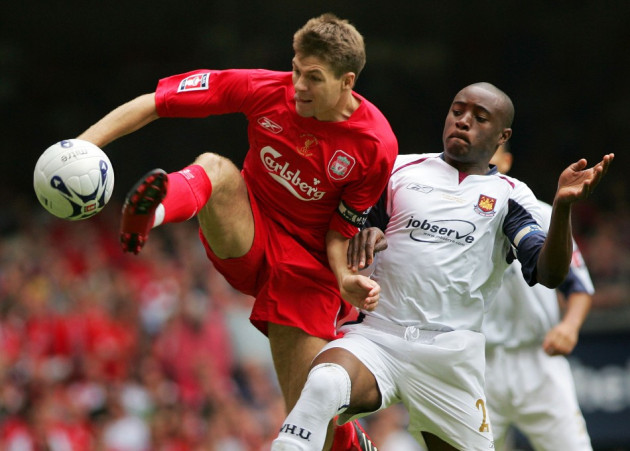 Liverpool 3 - 3 West Ham United: 2006
The Reds went into the game outright favourites and were therefore shocked when they conceded twice in the opening half-hour. The first goal (on 21 minutes) was an own goal by Jamie Carragher, while the second was struck by Dean Aston. However Liverpool's fighting spirit soon bore fruit. French striker Djibril Cisse scored just past the half hour mark and club captain Gerrard completed the comeback with a powerful shot past West Ham goal keeper Shaka Hislop. West Ham, though, were not done. Left-back Paul Konchesky popped up in the 63rd minute with a combination cross-shot that Reina could do nothing about and Liverpool were staring at defeat. It needed that man again - Steven Gerrard, still on the field despite cramps - to rescue the Reds, who finally won 3-1 on penalties.