Damien Comolli has revealed he still believes Xabi Alonso is a brilliant player, with the former Liverpool director of football speaking at length for the first time since leaving the Merseyside club by mutual consent.
Comolli had a big hand in many of the Reds' transfer dealings over the past 15 months, and after the club suffered in the league this season, he was given his marching orders, and also claimed that he wanted to leave for family reasons.
And speaking to Talksport, Comolli says that whenever he watches Alonso in action, he still sees a player who is one of the best in the world.
"I was lucky enough to watch Real Madrid twice in February and March in the Champions League," he explained. "By coincidence, don't think I was following players for Real Madrid!
"I saw them live, and I was absolutely amazed by how good Xavi Alonso was. It's not only because he played for Liverpool, he was outstanding and he's not Xavi, he's not Iniesta, and they need him - Spain need him as much as they need the other two."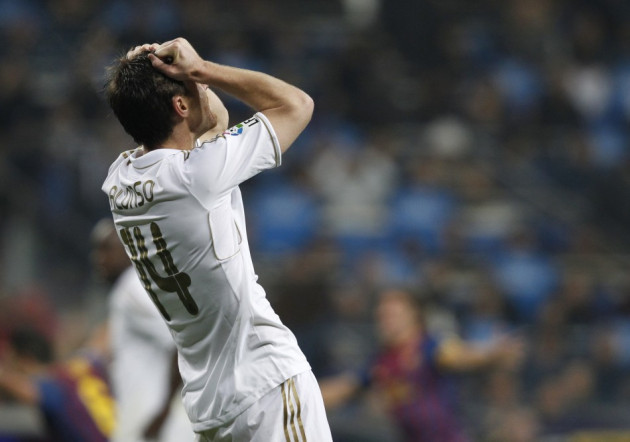 Alonso left Liverpool for Real Madrid in 2009, and has since won a La Liga trophy and Copa Del Rey with the Spanish giants since.
Meanwhile, with the rise of Andy Carroll lately, Comolli believes that he will only get better, with the Frenchman insisting it is only the beginning of big things for the young striker.
"[Since coming to Liverpool] he's a much better player technically, his runs are much better, he's very fit, his lifestyle is very good," he explained.
"Of all the time I was at Liverpool and he was at Liverpool he'd never been caught drinking or doing stupid things and he looks after himself.
"It's part of the immigration process, when he came our medical people got hold hold of him, and said this is what you want to do if you want to get to the top level and to be honest with you he totally grabbed it and ran with it.
"And you can see the effects at the moment. And I think it's just the beginning and to come back to statistics all the stats say that strikers peak when they are 26, and he's 23.
"So he's got so much more to come, it's incredible. He's intelligent, he's dedicated, he listens, he's got a good lifestyle, I don't see why he shouldn't be a success."