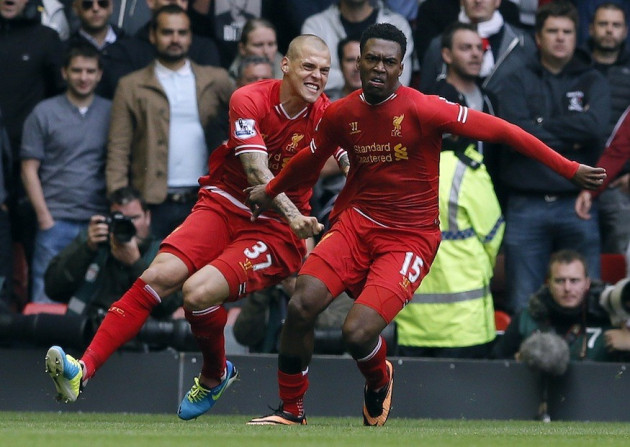 Daniel Sturridge has revealed the reason he has flourished at Liverpool is because he is finally getting the chance to play as a centre forward, something he was denied at Chelsea.
Sturridge made the move from Stamford Bridge to Anfield in the January transfer window for a fee of £12m and was widely touted for big things after being consistently left on the sidelines at Chelsea.
Since moving to Liverpool he has shown his true poential, linking up successfully with Luis Suarez and currently boasting top spot in the Premier League goal scoring charts this season.
And the 24-year-old says he always had the potential to do well in the Premier League but never got the chance at Chelsea.
Sturridge told Sport magazine: "When I went to Bolton (on loan from Chelsea in 2011), I was able to show what I can do because I was playing as a centre-forward. At Chelsea, I never got the chance to do that; but I've got that opportunity here."
He also credited Brendan Rodgers with helping him become successful and making a huge contribution to taking Liverpool back into the Champions League once more.
Sturridge explained: "Brendan Rodgers knows what I need. I needed to be believed in, to play as a centre-forward at a club, and I didn't get that at Chelsea.
"He gave me the opportunity to do that here. It's great to be part of his philosophy. He gets the most out of his players, and makes us want to win for him.
"He's just very good at man-management as well as the tactics and team stuff."
Liverpool are currently in third place in the Premier League table and the mood at Anfield is at an all-time high as they look to return to being one of the top sides in England.
The Reds have lost just one game this season so far but their match against Arsenal this weekend will be a real test for Sturridge and co as they aim to keep their good run going.