Liverpool fan's view: Mourinho solved Chelsea striker woe to win league and Rodgers must follow suit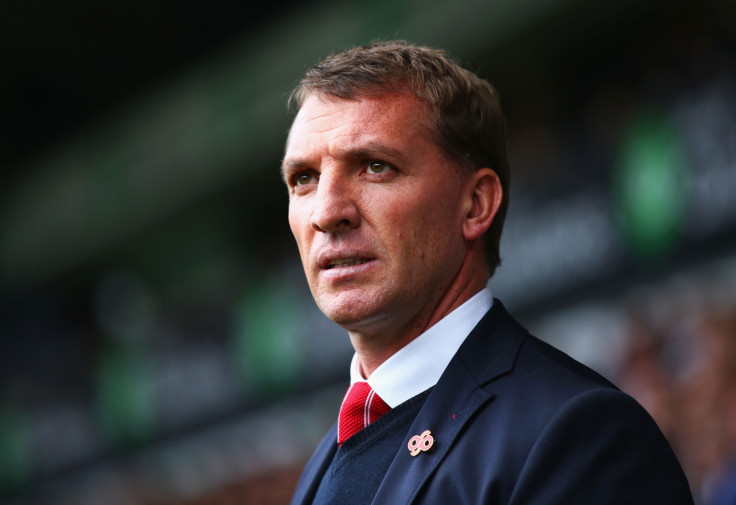 The dream of Champions League football next season for Liverpool looks like it will remain just that. Four points divide the Reds and Manchester United, with three games to go. Louis van Gaal's men are having a crisis of confidence and there's every chance the Old Trafford outfit will stutter in their attempt to hold on to fourth spot.
Humbled by Chelsea, Everton and West Bromwich Albion, United prove having what on paper looks like a dangerous fleet of strikers to hand doesn't always equate to a hatful of goals. But at least Van Gaal has options in Wayne Rooney, Robin van Persie and Radamel Falcao, who are proven goalscorers. Rodgers doesn't have that luxury.
With Daniel Sturridge effectively consigned to the sidelines until next season, that leaves Mario Balotelli, Rickie Lambert and Fabio Borini. It's telling then that Raheem Sterling is the club's top scorer despite not being a striker. And to put things into further perspective, Everton's back line has scored more goals in the league this season than Balotelli, Lambert and Borini combined.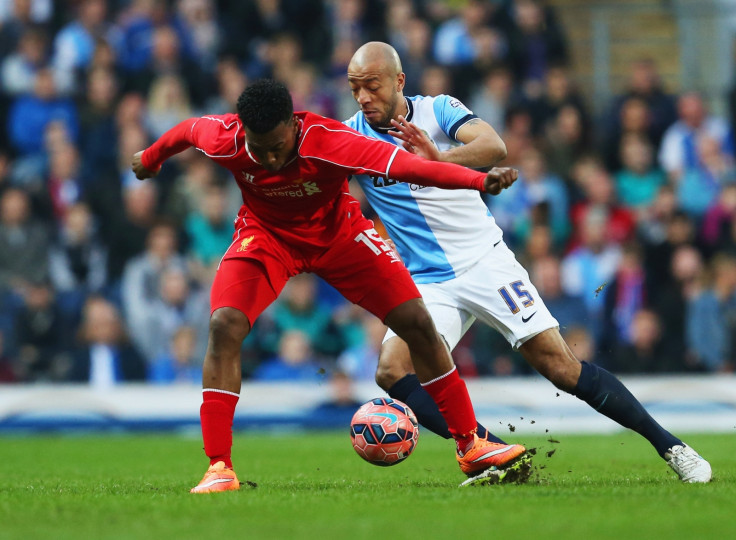 Daniel Sturridge needs help up front to get the goals required at Liverpool
Getty Images
Having 70% possession in a game is great but the failure to turn chances into goals has cost Liverpool this season. They've scored half the goals they did last term, a prospect that has shone a light on the numerous issues Rodgers has to fix in the summer transfer window.
The defence was a cause for concern last season but Luis Suarez and Sturridge managed to paper over those cracks with their glut of goals. Sadly, despite a good run at the turn of the year, the back line has not been fixed to compensate for the lack of names on the scoresheet.
But flying flags over Anfield calling for Rodgers to leave and Rafael Benitez to return is not helping matters and is short-sighted, considering those same fans were cheering as Liverpool went on their run of 13 matches unbeaten during the second half of the season. Football is fickle but such actions don't help the matter.
Jose Mourinho has the answers
What will help, though, is for Rodgers to take a leaf out of Jose Mourinho's book. In his second coming at Chelsea, the Portuguese manager had a tricky first season where his team lacked a potent attacking threat. But rather than dish out excuses, he admitted Chelsea's shortcomings and moved quickly to bring Diego Costa to the club, alongside Loic Remy and Didier Drogba. Last season they finished third; now they are Premier League champions again.
Rodgers must follow suit and, along with his transfer committee, move quickly and effectively to get the right personnel that can make the right impact up front. A new goalkeeper, right-back, centre-half and central midfielder may well be on the shopping list but it's the striking department that desperately needs a boost.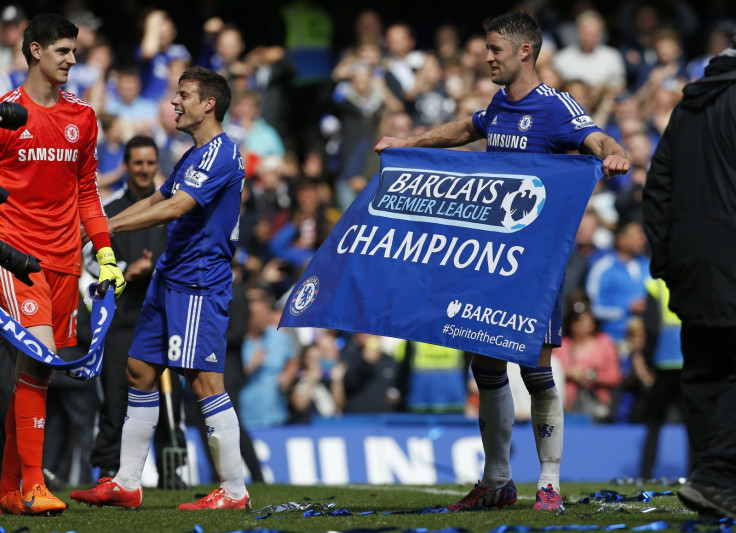 Jose Mourinho's changes in personnel led to Chelsea winning the Premier League
Getty Images
Sturridge can't do everything on his own. And Divock Origi, who returns to the club in the summer after his loan deal at Lille comes to an end, can't be expected to grab 20 goals next season either.
Strikers do come at a premium but we need someone with the qualities of Fernando Torres (when he first came to Liverpool) or Suarez (who after a slow start is banging in the goals for Barcelona). World class may be beyond the realms of Liverpool but one tier below would suffice.
The likes of Danny Ings, Saido Berahino and Christian Benteke have been touted, while Charlie Austin may be considered, especially if QPR are relegated. Then there's Ezequiel Lavezzi and Gonzalo Higuain, obviously more high-profile targets. And Edinson Cavani has been thrown into the mix, perhaps least likely if Liverpool can't guarantee him Champions League football next season, not to mention his high wage demands.
No matter who Rodgers and his team gets in, they must fit the Liverpool set up and philosophy rather than need to be shoehorned in. The latter was the case with Balotelli (unable to press), Lambert (lack of pace) and Borini (where do we start?). And they must be lethal in front of goal. Just ask Mourinho and Costa as they pose in front of their gleaming trophy cabinet.
Stacey McIntosh is chief sub-editor of IBTimes UK. He has previously written for Metro and Men's Fitness. He is also the founder of Love Your Content, a creative agency for sports, health and fitness companies. Follow him @loveyourcontent.
© Copyright IBTimes 2023. All rights reserved.