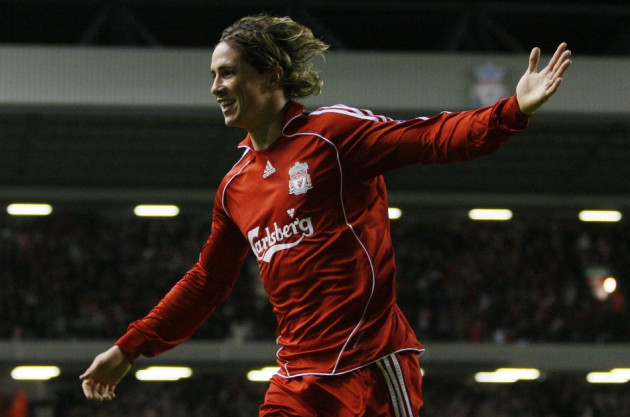 Chelsea striker Fernando Torres maintains he made the right decision in leaving Liverpool two years ago and has vowed to continue trying to validate his £50m price tag.
The former Atletico Madrid star made his name in the Premier League at Anfield before moving to Stamford Bridge in January 2011, where he has struggled to replicate the form that once saw him recognised as one of the finest forwards in world football.
But despite the striker's drastic turn in form since parting ways with the Reds, Torres maintains he doesn't have any regrets, with FA Cup, Europa League and Champions League success with Chelsea a determining factor.
"I'm so happy to have made that hard decision in my career to come to Chelsea," Torres told Chelsea's TV.
"Over time you can see all the success that we have had as a team, so everything was worth it."
Having scored 65 Premier League goals for Liverpool in his three and a half seasons at Liverpool, Torres has struck just 18 in the league for the Blues since his arrival in west London. The striker is yet to score a league goal this season, and Torres understands he has a responsibility to be the club's leading source of goals.
"The people are looking at me thinking I should do much better and it's true," Torres continued. "The reason you pay the money for someone is that he has shown in the past he is worth that.
"Now what you have to show is you can have the same value or even more value for things you have done at Chelsea.
"I know I have many things to do at this club to give the confidence back to the owner. The amount of goals I scored last season should be the minimum.
"I want to ask that of myself but I have enough time. I signed a five and a half year contract and I'm sure the future can only be better."