Jamie Carragher has revealed that Liverpool had the chance to resign Michael Owen when he was at Newcastle but manager Rafael Benitez instead decided to bring David Ngog to the club.
Owen was available on a free transfer after running out his contract at Newcastle United and was keen to rejoin Liverpool. However, Benitez was not interested in bringing him back to Anfield and he instead made the move to Manchester United.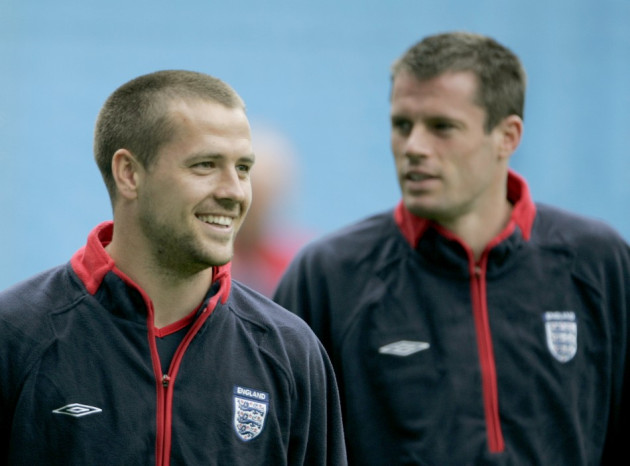 While Carragher failed to convince Benitez to land Owen he believes the striker made the wrong decision to join Manchester United as it ruined his chances of once again becoming a cult hero on Merseyside.
"Liverpool supporters did not take too kindly to the way he left but I'm a firm believer that time is a healer and I'm sure they would have welcomed him back after his contract at Newcastle had expired," Carragher wrote in the Daily Mail.
"I had heard he was thinking of joining Manchester United but he would have jumped at the opportunity to come back to Liverpool. He would have been happy to be a squad player and was excited at the opportunity to return home.
"The way he left Liverpool had saddened Michael and he wanted the opportunity to redeem himself. I sent Rafa Benitez a message explaining what Liverpool could get on a free transfer but Benitez instead went out and bought David Ngog.
"Joining United was a mistake. It ruined any chance of him repairing things with Liverpool fans and it's safe to say United supporters never really took to him despite his famous winner against Manchester City."
Ngog failed to make an impression at Liverpool and ultimately left the club to join Bolton, while Owen struggled for first team football and ended up sitting on the bench at Stoke, a fact that Carragher finds hard to believe.
Carragher said: "If you had said back then [in 2001], just after he had been crowned European Footballer of the Year and scored that goal against Argentina, that he faced the prospect of ending his career sitting on the bench at Stoke, you would have been laughed out of town but, for a couple of a reasons, that is what has happened."
While Owen may not go down as a true fan favourite at Liverpool, Carragher still has very fond memories of his good friend and believes that he will always be remembered for his heroics in 2001.
"Maybe he should have made this decision a couple of years ago or taken the chance to play in America or the Middle East. Something doesn't seem right about him potentially bringing the curtain down on his career sitting on the bench when Stoke play Southampton," added the defender who will also retire this summer.
"But that won't diminish my memories or opinion of him. He was a supreme goalscorer, capable of glorious moments, and the goal he swept past David Seaman in the Millennium Stadium in that 2001 final provided my finest Liverpool moment until Istanbul. For good reason it will be remembered as the 'Owen Final'."