Former Liverpool star Jan Molby believes that Joe Allen was one of the few positives to come out of last week's 3-0 defeat to West Brom, with the signing putting in a decent effort in his first showing for the club.
Allen made the move with Rodgers from Swansea to the Reds this summer, costing the club around £15 million as they look to continue to build a side capable of challenging for a Champions League spot once more.
And though for Liverpool their first match couldn't have gone worse, with two penalties against them, a red card and heavy loss to show for it, Molby believes the time to panic is yet to come.
"At this stage, you are not panicking because there is still a long time to go but the penalty and the sending off changes everything," he told the Liverpool Echo.
"Once you give the penalty, you have to show the red card because such are the laws of the game.
"Out of the wreckage of defeat, we found some positive though. Joe Allen made a promising debut but him integrating into the team, still needs a bit of work.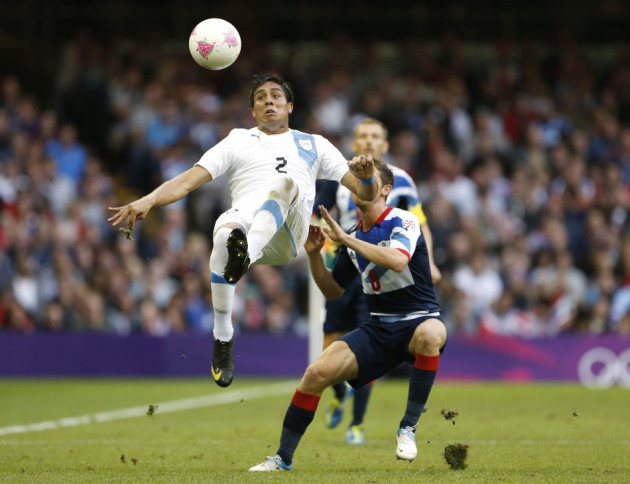 "The players still need time to get used to him and he is the sort of player who wants the ball all the time.
"But he did fine and a lot of his passes were forward ones."
Liverpool now look forward to face Manchester City on Sunday, with the title favourites wounded by the lack of Sergio Aguero up front.
And Molby hopes that the Reds can be brave enough to stand tall against their opposition and not let the Citizens intimidate them with expectations of a win.
"City are a team set-up to have the ball and when they don't have it one or two of their players become complacent and lose concentration," he explained.
"If Liverpool are brave enough to fully implement Brendan Rodgers' style of dominating possession, then they could expose City.
"If the Reds are brave enough to keep it away from David Silva and Yaya Toure, then it could be a good afternoon.
"But it is a big ask against the best team in the country, especially after Liverpool's tentative start to the Premier League season."