Kenny Dalglish insists that he would prefer to take the criticism from the media than have it directed towards the Liverpool squad, with the manager claiming that some players don't have the ability to handle the scrutiny like he can.
Dalglish is a very experienced Premier League manager, and went through similar troubles with Blackburn in the 1990s, as he took over the big-spending side and was expected to deliver.
Newcastle fans are also particularly hard on the former Liverpool striker, with some claiming that he ruined their chances of winning the title when he took over the side in 1997.
But Dalglish insists that this criticism has helped him to ignore the pressure that comes with being a manager of a high profile club like Liverpool, and he would rather have the words directed at himself than his younger players.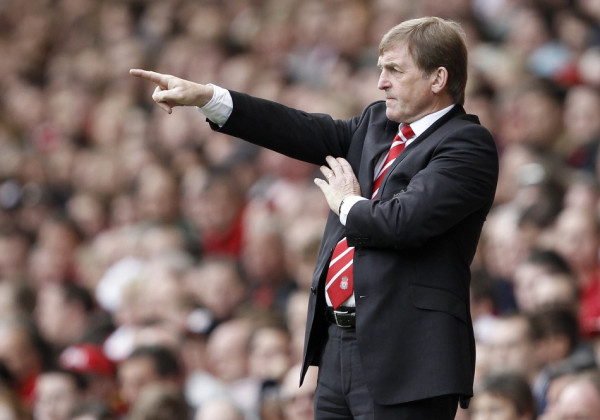 "If it's me that's getting dog's abuse, good, because it takes the pressure off the players and my skin is a bit thicker than some of theirs," he told the Liverpool website.
"There's a lot of them here for the first time in their first year.
"It is important for everybody to go through some bad bits to realise how good the good bits are. I've been there before and I suppose I will be there again at some stage."
While Liverpool have delivered one Cup so far, and possibly two for the season, the Merseyside club are struggling in the league, and Dalglish has called for patience as he slowly rebuilds the side to achieve short and long term goals.
"It is called a work in progress," he explained. "We have said that many times before and there is no need for us to change.
"After the Carling Cup I said we are not the finished article and we are saying the same thing now.
"I have never said at any time that we were the finished article and we won't say that now.
"But every bit of knowledge I have got, every effort I have got, will go towards trying to get the football team moving in the right direction."
Liverpool are currently below Everton in the Premier League table, and will aim to get above their rivals over the next four games. And after defeating the side in the FA Cup semi-final on Saturday, the Reds are preparing to face Chelsea in the final and bring home that second trophy for the season.