Former Liverpool favourite Gary Gillespie has bemoaned the club's fall from grace, claiming The Reds no longer compete for signings in the uppermost price bracket or dine at the top table of European football.
Zenit St Petersburg put Brendan Rodgers' side on the brink of elimination from the Europa League after a 2-0 defeat in Russia on Thursday as goals from Hulk and Sergei Semak punished wasteful finishing from the visitors.
And Gillespie believes the result is symptomatic of Liverpool's current problems, suggesting the club no longer compete for the world's best players in the transfer market, nor can they profess to being among Europe's biggest club sides.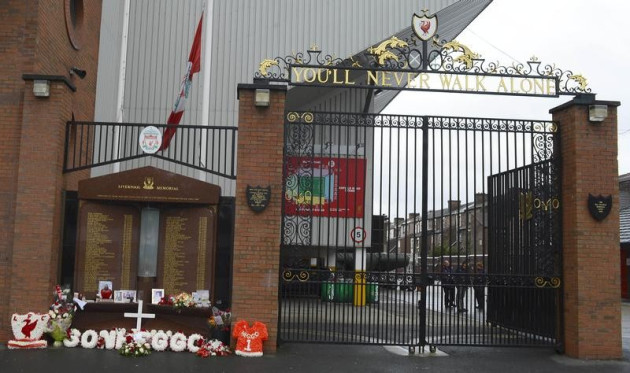 "When you going into the transfer market, you're looking at £10-£12m players as oppose to the top sides who are looking for £25-£30m players and Liverpool don't have those resource at this moment in time," Gillespie said.
"At this moment in time it's not that case that Liverpool are one of the top sides. I think if you asked anyone outside of the UK with regards to being a top side at this moment in time. One you would say Barcelona, then Real Madrid and probably Manchester United and Bayern Munich would be in there.
"Liverpool at this moment in time would not be in there at this moment in time, historically yes they would be in there, but in this moment in time we're a million miles away from that."
The fourth game without a win for Liverpool saw Zenit take advantage of some lacklustre finishing to snatch a late win to take a two-goal lead into the second leg in a weeks' time to Anfield.
Hulk slammed home from 25 yards, before Semak made it two as he came in at the back post unopposed, and Gillespie says those missed chances, especially from Luis Suarez, have all but cost Liverpool the tie at the half-way stage.
"The game should have been done and dusted but if you're going to squander chances like that then you're going to pay the price especially in top flight European football," Gillespie said.
"[Zenit] they're no mugs, they've got quality players and in the end it's going to be difficult for Liverpool to go through.
"For a player [Suarez] who has scored 22 goals this season, the opportunities he had tonight you're going to at least put one of them in the back of the net but it wasn't to be and Liverpool have certainly paid the price for that."