Ray Houghton has entered the Liverpool managerial debate, with the former Red claiming that the only candidate who would be perfect for Kenny Dalglish's vacated position would be Pep Guardiola.
Guardiola shocked the footballing world when he revealed he wouldn't renew his contract with Barcelona following the side's loss to Chelsea in the Champions League semi-final.
But with the Spaniard citing exhaustion as the reason for leaving one of the world's most successful sides, it would seem Liverpool face an uphill battle to convince him to head to Merseyside - though Houghton believes they must try their best anyway.
"Liverpool are a world club and they have to get this decision right for the fans of Liverpool worldwide," he told Talksport. "If we could get him I would go for Pep Guardiola.
"He is a winner, he has been successful, he has done his time with Barcelona. He is a man of his word, that is the only problem, and he says he needs a year out to reflect and recharge his batteries. But if he really wants to have a big job on his hands then Liverpool is it.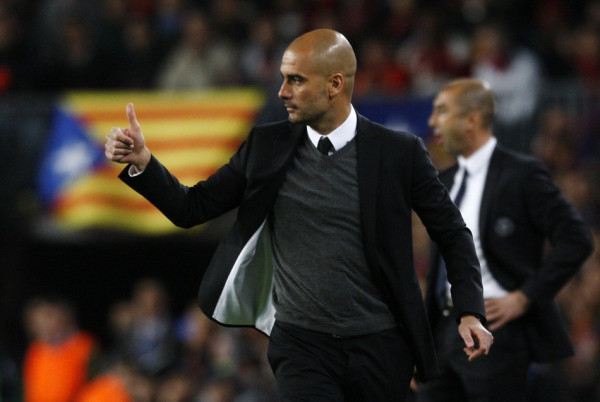 "Liverpool have been brought up on good football, in the 60s, 70s, 80s they were a fabulous footballing side. They got the ball down and passed it in a manner that Barcelona play. It was about possession football. So Guardiola would be the one for me. I would move heaven and earth to go and get him."
Dalglish's sacking from the Liverpool post yesterday came as a shock to many, despite the side displaying their worst finish in 18 years in the Premier League table.
While the club hadn't lived up to expectations, they had won a Carling Cup and made it through to the FA Cup final, and Dalglish appeared to be far more interested in bringing Liverpool long term success rather than an immediate high finish.
But FSG weren't happy with the former Liverpool star's results, and looking at another season without Champions League, the owners insisted they were forced to sack Dalglish in the hopes of finding an apt replacement.
The likes of Roberto Martinez and Andre Villas-Boas are also being touted as possible replacements, but Guardiola can boast a far more proven record both domestically and in Europe than the pair.