Liverpool are now in hot pursuit of Louis van Gaal, according to Dutch newspaper De Telegraaf, with the manager believed to be the club's number one target as they interview numerous candidates for the role.
Reports went into overdrive after Kenny Dalglish was sacked by Reds owners Fenway Sports Group, with Sky Sports claiming that up to six people have been shortlisted for the role of taking the club back into Champions League contention.
One of the main reasons speculated over Dalglish's dismissal was his inability to translate the big budgets into top notch players. And the Dutch outlet is now claiming that Liverpool are in search of someone who can achieve more on a tighter budget than the Merseyside legend.
Van Gaal has a coaching pedigree that has put him in contention for some of the world's biggest managerial jobs. The 60 year old won countless trophies in his time at Ajax in the 1990s, and followed that up with two La Liga titles with Barcelona along with the Copa del Rey and the UEFA Super Cup. At AZ he once again won the Dutch title, and at Bayern Munich he took the side to be runners-up in the Champions League in 2010, as well as winning the Bundesliga and DFB Supercup in the same season.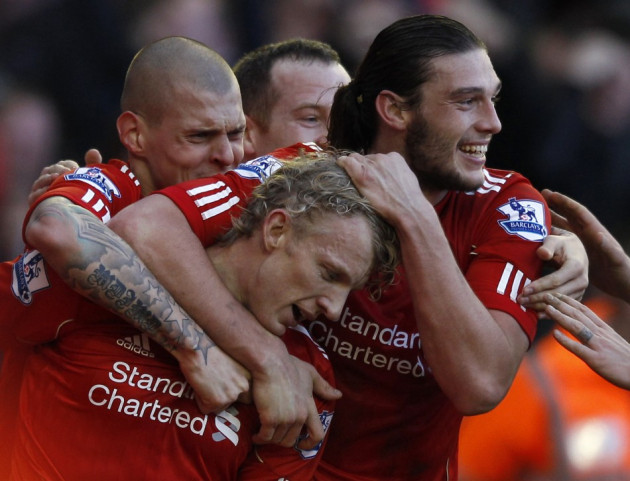 While van Gaal was at Bayern, he also blooded young players Thomas Muller and Bastian Scheinsteiger into the senior side, who are now an integral part of the side's line up.
But the man is not without his flaws, and failed to qualify Holland for the Wold Cup in 2002 whilst he was manager of the side. His clashes with the media at Barcelona were said to have a hand in his demise at the club, and though the Catalan giants won the title twice while he was in charge, they struggled in Europe.
After leaving Bayern in March 2011, van Gaal has been on the lookout for a new challenge, and in a boost to Liverpool, the manager told reporters last weekend: "Every month I get dozens of offers, but I'm waiting for a good one. I look forward to getting started.''
Liverpool are also said to be looking at the possibility of bringing in Roberto Martinez and Andre Villas-Boas, while Frank de Boer, Jürgen Klopp and Brendan Rogers all turned down the opportunity to take to the Anfield club.