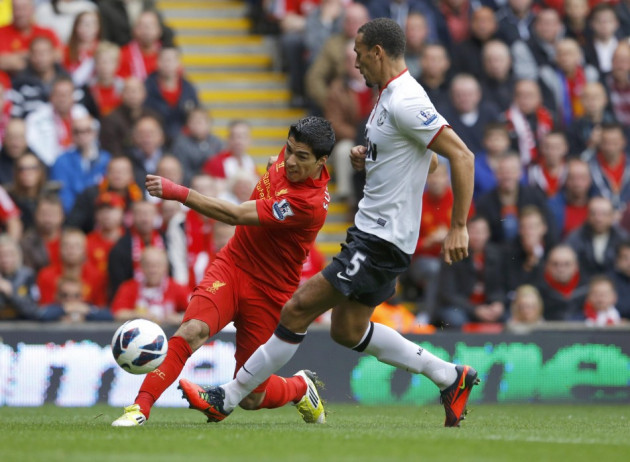 Steven Gerrard feels that Luis Suarez is not being given penalties because referees are judging him on the false reputation he has for diving.
The Liverpool forward was denied a spot-kick by Mark Halsey after a challenge from Jonny Evans during the Reds' 1-2 defeat to Manchester United at the weekend and Gerrard claims that the officials are being unfair to the Uruguayan.
"I think even when Luis gets blatant penalties now, he's never going to get them. It's down to referees to not judge him. They have got to make their decisions based on what they see. If it's not a penalty, they don't give him one. But if it's clear, give him it. It's only fair. He was booked last week at Sunderland when he went down in the box. This one was a penalty," ESPN quoted the Liverpool captain as saying.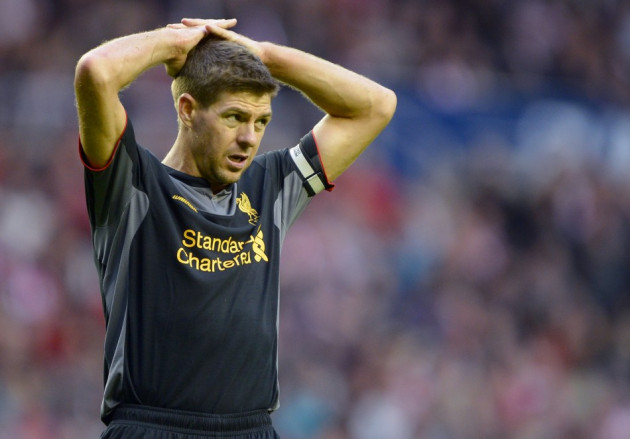 To add to that, United's winner came from a debatable penalty awarded to Antonio Valencia for a challenge from Glen Johnson. The Liverpool defender says that he did not even touch the Red Devils winger. However, Halsey thought otherwise and gave Sir Alex Ferguson's side the penalty, which was converted by Robin van Persie to give United a long-awaited win at Anfield.
"I watched it 50 times after the game, not that I needed to. It wasn't a penalty. I didn't touch him. I collided with Pepe (Reina) and I didn't touch Valencia at all. It's cheating and that's what people call it. Reputations go in front of people at times and because Valencia is not someone who is known as a diver, he gets the decision," the Daily Star quoted Johnson
"I know it is difficult for the referee, when we are sprinting as fast as we can, but in the big games they are the differences. We expect the referees to make the right decisions because we are working so hard every day in training. To have it taken away like that, you can't really explain it. You just hope people don't do it," the England international pointed out.
Halsey lodged a complaint with the Greater Manchester Police after receiving abusive tweets, following the game.