Pepe Reina has admitted to being frustrated with being left on the sidelines over Liverpool's three fixtures following the Newcastle match-up, with the keeper admitting he will have to fight hard to regain the number one spot.
Reina was shown red after he was seen to butt heads with Toon defender James Perch, and the three match ban that followed was the longest that the keeper had been away from the pitch.
In the meantime, Alexander Doni was also shown red, and Brad Jones was given the chance to shine for Liverpool as they defeated Everton in the FA Cup semi-final and booked a date in the final with Chelsea.
And Reina knows that while he is still the preferred keeper by Kenny Dalglish, he will have to fight hard to show that he is consistently better than Jones or Doni in the big matches.
"It's the longest time I've not played since coming to Liverpool," he told the Liverpool website.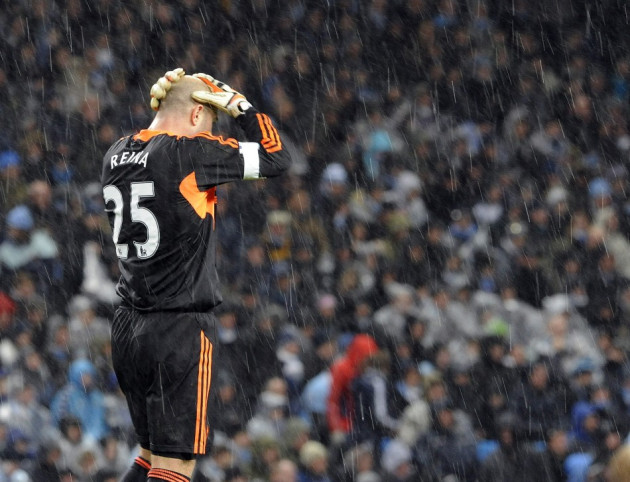 "It was frustrating because every footballer always wants to play all of the time.
"It has probably been the most difficult period of my Liverpool career in terms of not being able to play. It has seemed like a long time. But I have learned from that.
"You always have to be on your toes and do your best because the other lads are pushing, pushing, pushing all of the time. They won't give up.
"Now they are breathing down my neck more than ever so I have to be up for it and do my best."
Liverpool are looking at a particularly disappointing season in the league, with the side further away than ever from achieving Champions League qualification.
But Reina still insists that progress has been made with the side, and he's looking forward to being a part of Liverpool's long term success.
"There's no doubt we've improved from last season already," he argued. "We've won the Carling Cup with the possibility of a second while also qualifying for Europe.
"The target of the club is still to get back in the Champions League.
"But before the start of the season, if someone had said we'd win the Carling Cup, reach the final of the FA Cup, as well as getting seventh, probably most people would have taken that.
"It's always good to go back to winning days.
"Some people might say the Carling Cup is not that important but, at the end of the day, it's a trophy. We knocked out Stoke, Chelsea and Manchester City.
"It was not easy. So it was a well-deserved success and I was pleased to be part of it."