Rodgers Desperate to Protect Liverpool's Teen Sensation
Liverpool boss asks the FA not to pick Sterling in the England Under 21 side
Liverpool manager Brendan Rodgers has revealed that he spoke to the Football Association in order to make sure that Raheem Sterling is able to keep his feet firmly grounded.
Rodgers is worried that the 17-year-old will become the latest media sensation and that his head will be turned as he begins his career at the top level.
England Under-21 manager Stuart Pearce was said to be interested in including Sterling in the squad for the Euro 2013 qualifiers against Azerbaijan and Norway, but Rodgers told the FA that he believed the youngster should be in the Under-19 side.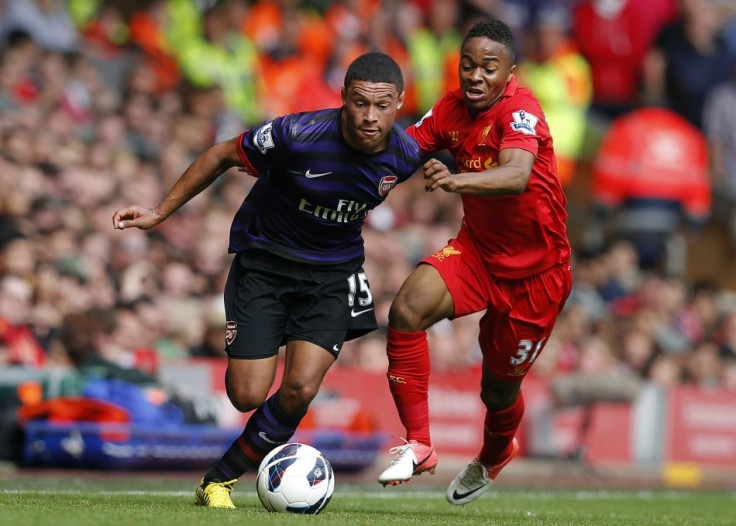 The Liverpool boss decided to speak to Sir Trevor Brooking in order to make sure that Sterling is not rushed through the system.
"I think with young players you have to be careful" Rodgers is quoted as saying in the Daily Mail. "They can be elevated above their station too quickly. That is a part of it in this country. They have one good game and they get elevated into superstar status.
"You then see them at 23 and 24 and wonder why they are not superstars any more. I spoke to Trevor Booking on the thoughts of where the FA believes Raheem is at. I said, in my opinion, of course he has got the ability to be in the Under-21s.
"But I believe in many ways it is right for him to go with the Under-19s. He was involved with us on Sunday.
"He has met up with England squad now and travelled to play in Germany. It then allows him to come back and recover well before our next game at Sunderland."
Sterling will now continue his development as a member of the squad that travels to Hamburg in order to play Germany on Thursday night
The winger has made a huge impact at Liverpool under Rodgers and has now started the last two Premier League games against Arsenal and Manchester City.
His rise through the youth ranks since joining from QPR has seen him become an important member of the first team under Rodgers, but the Northern Irishman will not be afraid to pull him away from the spotlight if he feels he needs a break.
"It is all about individual needs," added Rodgers. "It might look great on the back pages that he is involved in the Under-21s but the reality is that this is a kid who has made great strides over the last few weeks; he was absolutely fantastic through pre-season.
"You have seen his quality, courage and attitude in games - it has been fantastic. But, for the moment, let's just stay calm."
© Copyright IBTimes 2023. All rights reserved.