Liverpool are considering allowing exciting young winger Raheem Sterling to join a top Championship side for the remainder of the season in order for him to continue his development.
Sterling has appeared in 37 games already this season but has been given a rest by Brendan Rodgers in recent weeks as the manager admitted that he had lost his "zip" because fatigue was starting t play a factor.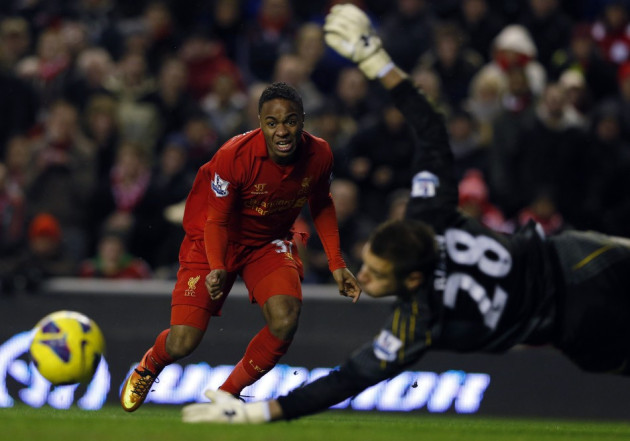 His last start in the Premier League came back in January when Liverpool played Manchester United and he has not featured at all in the last two games against Swansea and Tottenham.
The 18-year-old was a sensation for Liverpool in the first half of the season but his influence began to diminish and Rodgers has managed to hand him a break now that his squad has been bolstered with the arrival of Daniel Sturridge and Philippe Coutinho.
The Metro now believes that Rodgers is prepared to allow Sterling to join a Championship club for the remainder of the season. The north Irishman has reportedly recommended the winger to Brighton, Cardiff and Blackpool; three sides who are all battling at the top of the league and hoping to secure promotion to the top flight.
Liverpool are still in the early stages of finalising a late loan deal but Rodgers has already admitted that he may loan out another young star in midfielder Suso.
"Suso has been a very good cover player for us this season, the longer plan for him we have to look at," Rodgers told the official Liverpool website.
"Does he actually have to go and play somewhere for a year and get experience? Does he need to show he can go and get goals and create goals and then we know what we have?"
With Suso likely to gain experience away from Liverpool next season, it is thought that Rodgers has already spoken to Sterling and both parties agreed a loan deal this season would be beneficial.
Sterling also recently penned a new long-term deal with the Merseyside club and it is expected that he will play a major role in the first team again next season.