Stewart Downing appears happy to stay at Liverpool beyond the summer as he feels he is finally finding his feet at Anfield this season.
Downing's £20 million purchase in the summer of 2011 brought a great deal of pressure along with it, and the England international disappointed in his first season as he failed to score or provide a single assist in the Premier League.
His second season under Rodgers brought uncertainty over his future with the club as the manager publicly criticised Downing at one point at the end of last year.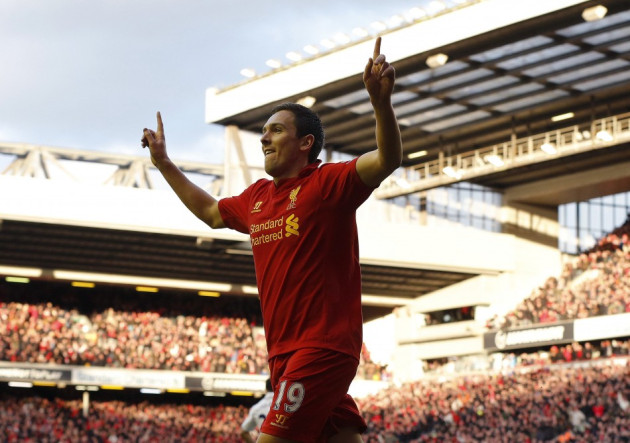 But the 28 year old has worked hard to push through the difficult times and is now a regular in Rodgers' line-up. And Downing says he is happy fighting for his place at Liverpool.
"Me and the manager have always had open conversations, and I found it difficult at the start of the season because I didn't play - it wasn't that I wasn't playing well," Downing said, according to ESPN.
"Once I got in the team and had a run of games, my form picked up and I think the team got better and better. We've had some good results, especially after Christmas."
Downing also argued that if Liverpool have a successful summer, the side will be able to push for a top four finish and trophies next season.
He explained: "If we keep this team together - and I am sure the manager will strengthen - then we can have right good go, and that will be the big test."
The former Villa man's future now looks to be certain at Liverpool, as does Jordan Henderson's place, who was another big money buy that initially struggled to find his feet at the club.
But one big purchase who appears set to depart will be Andy Carroll, granted Liverpool can find a buyer willing to pay their £17 million asking price for the striker who cost them £35 million.