Brendan Rodgers says he believes Luis Suarez will stay at Liverpool beyond the summer, after having positive talks with the striker's agent about his future.
Suarez revealed this week that while he is happy at Merseyside, he would consider an offer from a club who could give him Champions League football.
While top-tier European football is a current goal for Liverpool, the club appear to be far away from achieving it, currently sitting at eighth in the table and attempting to adjust to a new philosophy under Rodgers.
But the manager believes that after speaking to Suarez's agent, he will likely stay on board in the future.
"At this stage, I believe so yes," he said, according to the Express. "Luis certainly deserves to be in the Champions League. Steven Gerrard deserves to be as well. A number of players deserve to be on that stage.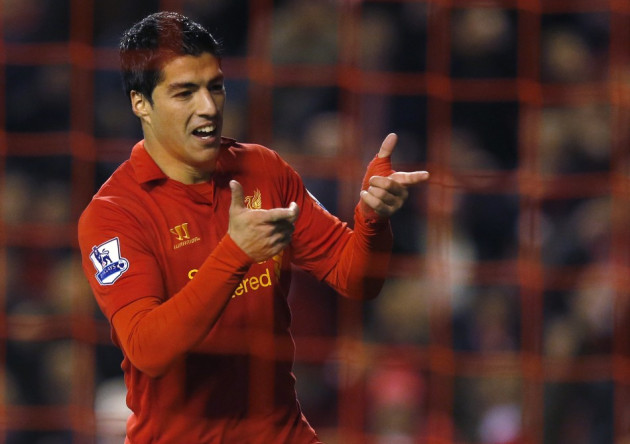 "Luis has been brilliant this year, but I haven't seen anything different that would make me feel he wouldn't be here."
Of discussions with Suarez's agent, Rodgers said: "He came in and rolled it out that Luis was so happy here and he was keen over the next couple of years for the club to progress.
"He didn't have to say that. I was talking about the future and development and he was reciprocal in his conversation that Luis is loving it here.
"I've made Luis sort of my architect within the group. He and I communicate a lot so I get a feeling. Is he deserving of that Champions League level? Of course he is, but I would be confident enough that he will be here because he is enjoying his football."
If Liverpool are unable to use the next two months to their advantage and push for a top four finish, they will be setting the bar very high next season to show they are serious about becoming a force in Europe again.
And Suarez will no doubt be an integral part of that plan, with the Uruguay international currently looking a contender for player of the season throughout the Premier League.