Mark Lawrenson believes that it will be virtually impossible to replace Jamie Carragher as the only man that comes close is Everon defender Phil Jagielka who he believes would never make the move across Merseyside.
Carragher announced his retirement at the start of the year, and has since signed a lucrative deal with Sky Sports to move into commentating.
And while Brendan Rodgers has admitted it will be tough to find a replacement for the 35 year old, who is still an important part of the Liverpool line-up, Lawrenson believes it is mission impossible.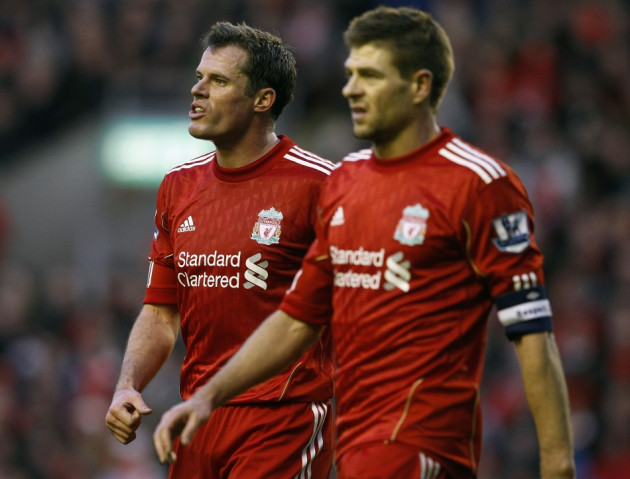 "Versatile, consistent, driven and with an obviously incredible affection for the club, Carragher has always put the team first and himself second," he told the Liverpool Daily Post.
"He is priceless, absolutely priceless. There's no point Brendan Rodgers searching for a like-for-like replacement. There isn't one.
"And in fact, the nearest thing to Carragher is Phil Jagielka and there's zero chance of him moving across Stanley Park."
Carragher's last game for Liverpool will take place this Sunday against QPR where the former England international will captain the side and receive a guard of honour from both sets of players.
And Lawrenson says that his breed is a rare one in the last 20 years of the Premier League.
"The one thing for me about Carragher is that he loves defending. He absolutely loves it," the former Red explained. "He loves the responsibility of organising players and handing out rollickings.
"You don't get his type very often and they are sorely missed when they leave. John Terry, up until the last 18 months, has been the same. Carragher and Terry are both pure defenders. They don't pass the buck. They are happy to take the responsibility."
The summer will no doubt be a busy one for Rodgers as he looks at possible replacements for Carragher. He is also believed to be in the market for strikers, and possibly a goalkeeper if Pepe Reina does exit the club for Barcelona in the summer.