Steven Gerrard says he believes Liverpool's transfer dealings have been second to none this year, with the midfielder claiming that Daniel Sturridge and Philippe Coutinho will be important players for the club next season.
Sturridge and Coutinho made their moves to the Reds in January 2013, and both have given the side an attacking flair to complement Luis Suarez.
And Gerrard, who's impact on the side has continued to be integral this season, has given a glowing report of the pair as they look towards Champions League qualification again.
"I don't really like jumping ahead but for me there's a lot of optimism," he told the Liverpool Daily Post.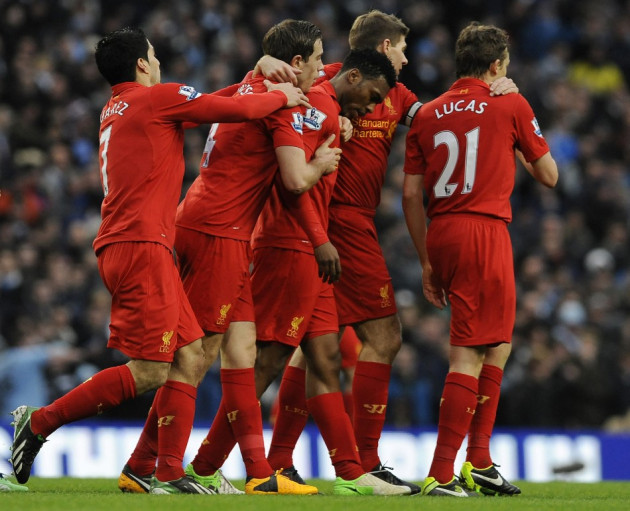 "When you make signings you need to contribute. If they are attacking players, you need them to score and set up goals and be better than we already have.
"Sturridge and Coutinho are both signings for the starting XI, and they can both be even better next season.
"I'm convinced they will be two big players for us."
Gerrard also said he would like to see an extra striker brought on board at Merseyside, with Liverpool currently seventh in the table but aiming for a top six finish this season as they progress under Brendan Rodgers.
"If you add another striker to that and you have Luis coming back [from a 10-match ban], then that's the firepower we need to be challenging nearer to the top four," he explained.
"In fact, if we had got in Sturridge and Coutinho at the start of the season then I think we'd have been right up there among the top four."
Liverpool struggled in the striker department at the start of the season, after Rodgers failed to land a replacement for Andy Carroll on deadline day with the hitman heading to West Ham on loan.
Carroll's return to the club at the end of the season will bring on a great deal of speculation surrounding his future, with Liverpool believed to be hoping they can recoup £17 million for his services to buy a striker who will suit Rodgers' style of play.
The manager's transfer moves, and purchase of a new striker, will no doubt be affected by whether Carroll stays or goes in the summer.