John Aldridge says Liverpool desperately need to change their tactics as they consider how best to utilise their attacking line-up, with the pundit claiming that Theo Walcott would be a brilliant signing for the club.
Rodgers' struggle to find a striker in the transfer window to give Suarez more support has been well documented in recent months, with Fabio Borini's arrival at Anfield cancelled out by Andy Carroll's exit on deadline day.
Liverpool have struggled for goals in both the current and last season, and though Suarez is showing brilliance in front of the net week after week, the Uruguayan hasn't had a summer break in two years and will need to be rested if he is to be at his best for the entire season.
And Aldridge believes that Walcott could be the perfect addition to the side in January as they look to build on their attacking line-up.
Of Rodgers' plans for the next transfer window, he told the Liverpool Echo: "I was really happy to hear him say that we need two or three players in January.
"The club's owners need to massively show their backing to Rodgers.
"I would be happy to see Theo Walcott move to Anfield because he has the ability to play anywhere in that three-pronged attack Rodgers favours.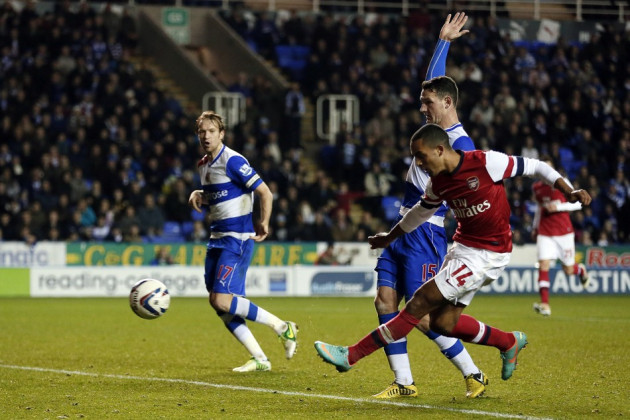 "Walcott comes from a Liverpool-supporting family and would be welcomed by the fans. He is still only 23 and is getting better."
Walcott is currently stalilng contract talks with Arsenal, and is believed to be considering his options as the north London club refuse to agree to his wage demands.
Until January rolls around, Liverpool have continued to struggle for goals as they boast two wins from their first 10 matches.
And Aldridge believes that a change in tactics might be in order as they look to make do until the window opens up.
"With Lucas Leiva on his way back the manager could start Jonjo Shelvey because of the threat he provides in a more advanced role," he explained. "In turn, that would allow Steven Gerrard to play as the right hand side striker in Liverpool's front three.
"Stevie would be great out there and give Liverpool some width.
"With Gerrard, Raheem Sterling and Shelvey in behind Suarez then I believe Liverpool will start asking more questions of the opposition and be a more potent force.
"We need something like this to take us through to the January transfer window and in his current midfield role, Stevie can't really support Luis as much as he would want to.
"So, I believe, if Stevie does this for the sake of the team then we can get through the New Year."