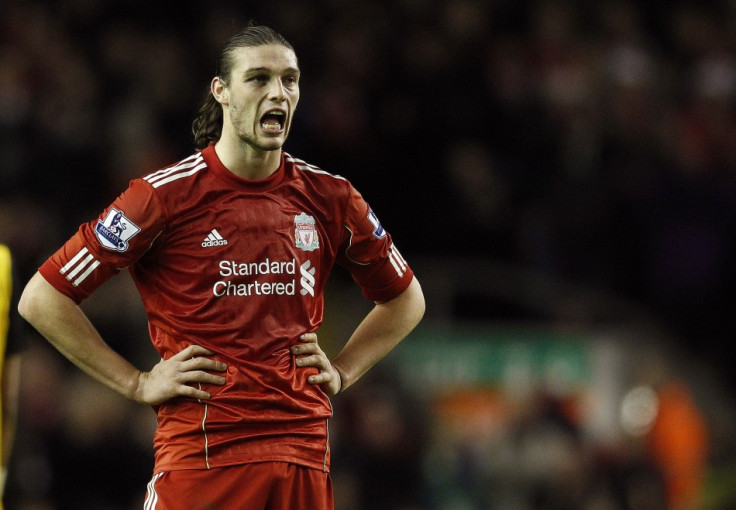 Andy Carroll has spoken out on rumours surrounding his future, after the striker was yet again connected with a move away from the Merseyside club this month.
Carroll made the move to Liverpool from Newcastle on deadline day in January last year for £35 million, a record fee for a British player.
While Carroll was on fire for the Toon at the time, and looked to be a sure thing for the England starting line up, the youngster has since struggled to find form at Anfield. And after scoring just twice in the league this season, speculation is growing that he may have wished he stayed at St James' Park rather than making the big-money, high pressure move.
Over the weekend, as Carroll failed to score again against Manchester United, speculation mounted that he might indeed be exchanged at Manchester City for Carlos Tevez this month.
And though the reports seemed far-fetched, the 23 year old has come out to make sure everyone knows he is happy at Anfield and doesn't regret his decision to move there.
"I love it here. I have never regretted the move," he said, as reported by The Sun.
"Everyone at the club has been great with me and I'm enjoying it.
"I think I'm just getting into my stride now. I've just got to keep on going and then it will come."
Kenny Dalglish has always offered support to Carroll, and the manager is sticking to his guns that his most expensive purchase of 2011 will come good, despite the slump in form lasting nearly 12 months now.
One area that Liverpool have seriously lacked this season is in their scoring department, and even Dalglish himself admitted this month that the club are showing serious weaknesses up front.
"Deliveries into the box have got to be a lot better than what they were and we have to be more decisive when we get up there," Dalglish told reporters after Liverpool were held to a 0-0 draw against Stoke.
"We had plenty of possession but there was nothing to finish it.
"We fell down because we never passed it to someone in a red shirt who could put it in the back of the net. We lacked a bit of creativity. It wasn't a great spectacle."
Though Liverpool are currently seventh in the Premier League table, the side are still within touching distance of a Champions League spot, sitting six points out from fourth placed Chelsea.
The Merseyside club will be needing Carroll to re-find his form soon if they hope to stand alongside England's biggest clubs, though Luis Suarez returning to the side soon after serving his eight-match ban will serve as a big boost for Dalglish's squad.