Newcastle are hoping that Liverpool will see the need to compromise over the sale of Andy Carroll, according to multiple reports, with the north east club willing to offer £7m for the striker they believe is no longer wanted on Merseyside.
While both Carroll and Brendan Rodgers have insisted that the striker's future will be dealt with at the end of the season, it's widely believed that the Reds are looking to sell if the price is right.
Carroll is understood to be valued by Liverpool at £17m, though West Ham, where he is currently playing on loan for the rest of the season, say such an amount is out of their reach with the Premier League financial fair play rules being introduced from next season.
But Newcastle believe that they can negotiate a £10m reduction in the price, the Telegraph claims, with the Toon insisting that Carroll's realistic valuation is around £7m.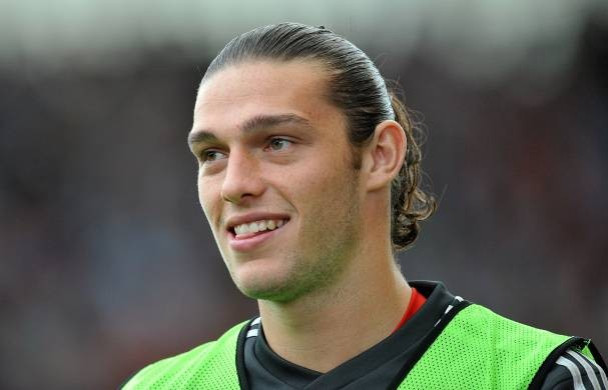 For Carroll, the summer will no doubt be an arduous one. Questions remain over how he will fit into Liverpool's new found philosophy under Rodgers, who signed Daniel Sturridge from Chelsea in the January transfer window to add further competition in the Reds attack.
However, such was the extravagant purchase of Carroll when signed from Newcastle in 2011, Liverpool are unlikely to cave in to offers which equate to a fraction of the £35m originally paid for the England international.
Given Liverpool's healthy goal tally this season, Newcastle, who have slipped from a fifth place finish in the Premier League last season, into a relegation battle during the current campaign, could argue their need is greater.
In addition, such was the acrimonious nature of Carroll's exit, the 24 year old's reception at St James Park is unlikely to be hospitable.
When Alan Pardew made his interest in resigning Carroll clear last summer, Rodgers was quick to dismiss any possibility of selling him back to his old club.
"There is no way they will do a number on us," Rodgers said of Newcastle's interest in the 24 year old in the 2012 August.
"Absolutely no chance - and certainly [not] Newcastle. Newcastle got £35million for this player last year. To even consider wanting to take him on loan is a liberty. There is nothing more on it for me."
But if Newcastle can offer a financial package to Carroll's liking, with his current wages believed to be around £90,000 a week, Liverpool could be left with little choice over his destination.