Liverpool veteran Jamie Carragher claims his side's failure to sign players during the last summer transfer window is the reason behind the Reds' slow start to the current campaign. The Merseyside club were keen on signing Clint Dempsey from Fulham, who rejected a move to Anfield in order to join Tottenham.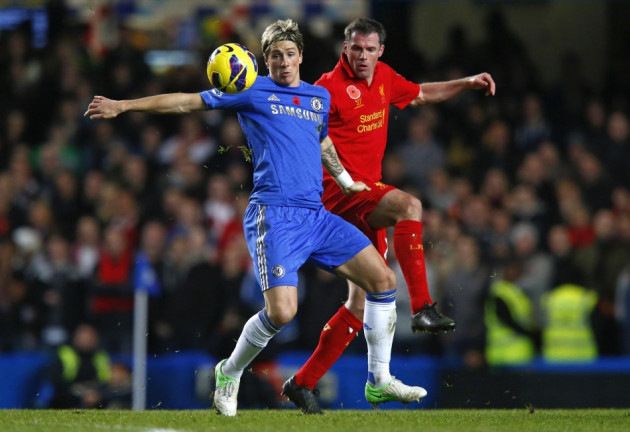 The Reds sent Andy Carroll on a season long loan to West Ham United, leaving Brendan Rodgers with Luis Suarez and Fabio Borini as the recognised strikers. However, an injury to the Italian international in October, leaving the ex-Swansea manager with the former Ajax man as the lone player in Liverpool's attacking division.
"Looking at the season, if you remember at the start it was difficult because of the transfer window situation. For a long period right up until January we had a lot of young lads in the team and it's not easy for them. In the second half of the season we've had a bit more experience in the side, and you can probably see that in the results since then," Carragher told the Mirror.
"Yes, we had some difficult games at the start of the season, but you have to play everybody twice at some point. You have to overcome that. That's the task for this team now. It's about coming together as a team and winning games. Whether you keep lots of clean sheets or score lots of goals, it's about getting the three points consistently," he added.
However, Liverpool signed Daniel Sturridge and Philippe Coutinho in January, which the defender believes has given the Reds a much needed boost in the second half of the season. Meanwhile, Carragher now wants his side's form in the calendar year to extend to the beginning of the next season.
"We are on a decent run. We've only lost two league games since we got beat at Manchester United in January. That's a run we want to keep going into next season - it's a run they have to keep going from the very start this time," Carragher said.
"The manager making a few new signings in January gave us a boost. You can see it is really positive with the results we've had, but we have to take that into next season now," Liverpool veteran concluded.