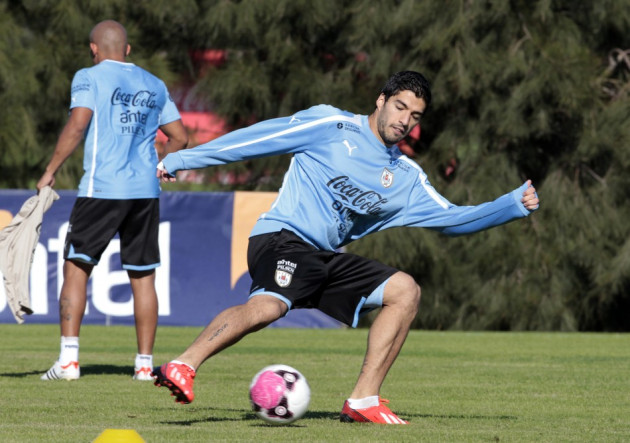 Brendan Rodgers believes that Luis Suarez will continue to be an important part of Liverpool's future despite the striker admitting in recent weeks that he wants an exit from the club.
Suarez has openly discussed the possibility of moving to Real Madrid if the Spanish giants come calling and while on international duty for Uruguay he has insisted that the club should respect his wishes to leave.
But Rodgers is prepared to take the hardline with the star and says that Suarez is certainly a part of his plans for Liverpool next season.
"The club is in complete control of the situation and for me, there is no change," Rodgers told talkSPORT. "I'm quite relaxed about it.
"We are in a situation where we've got a player who we don't want to lose. We're trying to build something here and he's a very important part of that and because of the type of player he is he will always give his best."
Part of the issue for Rodgers will be finding a replacement for Suarez, particularly as Liverpool cannot offer Champions League football to an incoming striker.
A player of Suarez's calibre would likely demand to be able to play in Europe as well as compete for domestic trophies, and though Rodgers says he always listens to his players, the manager is confident the Uruguayan will be committed to Liverpool next season.
"I will always listen to players," he explained. "I always work closely with players and listen to their point of view but the biggest word is with the club.
"Sometimes interviews get put out there and highlighted, but parts of Luis' interviews have been about how much he loves Liverpool, but of course that doesn't get highlighted.
"What I know is that the support Luis has had from the people here in Liverpool, the city and the football club, has been phenomenal and I know he feels that and respects that."
While Rodgers is confident of Suarez's future being at Merseyside, should Madrid come in with an offer that matches his release clause, the situation could be very different.
The Spanish giants are currently pursuing a range of striking targets and whether Suarez will become a concrete one remains to be seen.