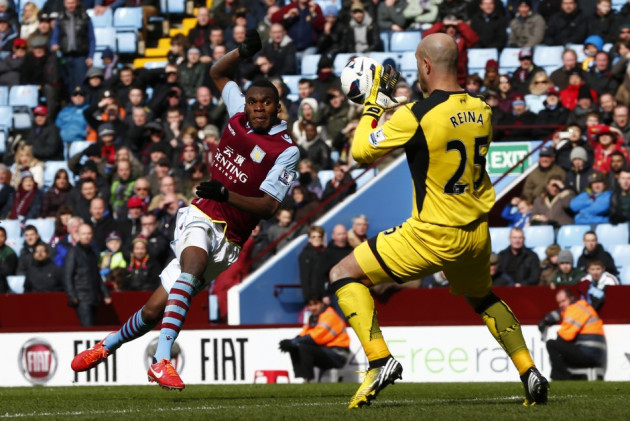 Pepe Reina has insisted that he isn't planning a move to Barcelona in the summer as he rubbished rumours he might be set for a Liverpool exit.
The Reds have widely been connected with a number of keepers as the summer approaches - most recently Simon Mignolet - as reports speculate Reina is set for a move back to his old youth side.
Victor Valdes has expressed a desire to leave Barcelona at the end of the 2013-14 season, but the rumours are still persisting that the Catalan giants may seek a replacement sooner rather than after he leaves.
But Reina says there will be no changes to his current situation, and he is happy to see out his contract with Liverpool.
He told AS: "It's quite clear - I am under contract with Liverpool and right now, there is not going to be any changes."
When pushed by the interviewer, the keeper jokingly said he is happy to have already played at Camp Nou, and when pressed on whether he would play there again he said: "Right now, with Liverpool, it's going to be difficult as we're not in the Champions League and so if it's not in a friendly, it will be quite difficult."
Losing Reina is one problem that Brendan Rodgers does not need in this transfer window, with the manager already trying to build on both the forward and defensive areas as Luis Suarez's future looks uncertain and Jamie Carragher begins his life after retirement.
While Reina suffered from an inconsistent start to the 2012-13 campaign, Rodgers has always stood by the keeper and insists he will have a long and prosperous career with Liverpool.
"I think a lot of the stuff this year has been based on speculation with Valdes going, or possibly going, and there have been links they [Barcelona] will be in for another keeper," Rodgers said in April. "His dad has also said some things. But I see him as someone who is hopefully going to be here. He is 30 years of age and is someone who looks after his body.
"He's brilliant. And on a personal level we'll sit and have a cup of tea in the office and we'll chat about where he's at with his game and how he can improve his game.
"He has never been unsettled and our relationship is very strong. I have given him and a few of the senior boys real responsibility and I think they have enjoyed that."