Liverpool are considering an approach for Manchester City winger Scott Sinclair at the end of the season, according to the Express.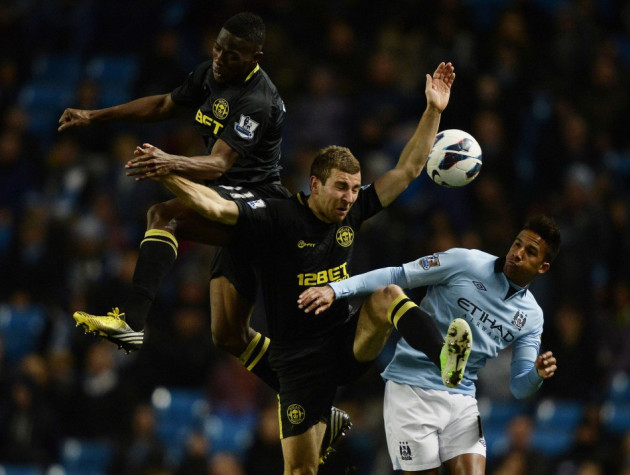 The 24-year-old has failed to impress in his debut season at the Etihad, making just two starts in the league and has failed to register a single goal or assist during this campaign. The midfielder completed a £6.2m move to the Etihad last summer from Swansea City.
The report claims the Welsh club are also keen on re-signing their former player in the summer. However, Liverpool manager Brendan Rodgers is likely to have an edge in the race. The northern Irishman worked with Sinclair at the Liberty Stadium last season and can offer him the chance to remain at an elite club.
In any case both clubs have been given a boost after City chief Roberto Mancini admitted the player could leave the club at the end of the season. The Italian manager blamed himself for not starting Sinclair regularly this season, which has left the former England U21 international frustrated.
"This situation with Sinclair is difficult because I didn't give him a lot of chances to play. He is very unlucky. It is my fault, not his fault. A young player like Scott who is a good player deserves to play always. For him, it was a really difficult year this year," Mancini explained.
"Scott is young and he has good quality but this year was difficult for him. I think it is better if he can have another solution. If he stays here, maybe, everything can change but I can understand his frustration in this moment because he didn't play a lot of games. I can understand when one player can't play often it is difficult," the City manager added.
"He [Sinclair] has quality and he has already shown it. We will see what decisions we make on that for the future. Good players in his position are always an option and he has a British passport which is another thing we have to look at in an overall perspective," Michael Laudrup, the present Swansea boss said.