Real Madrid midfielder Xabi Alonso insists he still hasn't decided where his future lies, as the star continues to be connected with a return to Liverpool.
Alonso's father recently revealed that the 31 year old has been waiting for the right time to decide where he will play as his current contract with Madrid runs out in the summer of 2014.
"What he wants to do is to wait a bit to see what happens and how things go, and then, when the time is right, he'll make the appropriate decision," Periko told Marca.
"It's as simple as that - there's nothing else to it."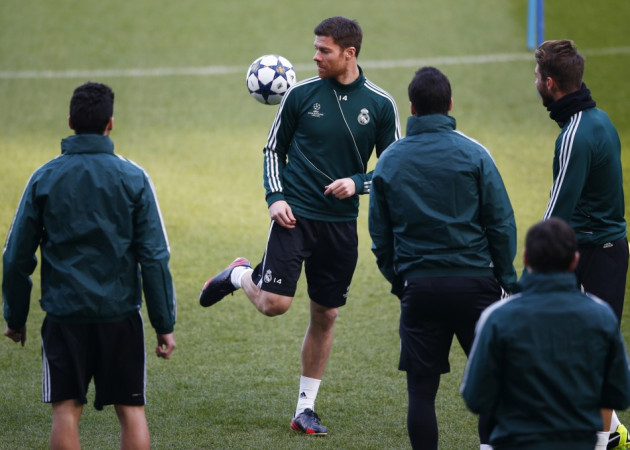 And with that in mind, Alonso has reiterated his father's sentiments, saying he is still unsure over whether he will stay with the Spanish giants.
"I have not decided where to play in the future," he said, according to the Express. "At the moment the only certainty is my contract with Real Madrid until 2014."
On a move to Liverpool, where he spent five years before heading to Real Madrid in 2009, he was full of praise for the side, saying: "My return to Anfield? I had an amazing time during my long experience in Liverpool with the jersey of the Reds."
Liverpool are set for a busy summer, with Brendan Rodgers on the lookout for players who can improve the squad without breaking the bank.
As Alonso is coming into the last year of his contract, he might be available for a price that the Reds can afford as they look to build a side capable of challenging for a place in the top four.
Alonso arrived at Liverpool just as the club were hitting their strides in 2004; in his first season at Merseyside, the Spain international helped the club win the Champions League and UEFA Super Cup.
He followed this up with making a big contribution to the Reds' FA Cup win in the following season, and his performances earnt him the attention of Madrid, who paid £30 million to acquire his services in 2009.