Mark Lawrenson has branded any talk of Steven Gerrard departing Liverpool as his career winds down as complete rubbish, with the former Red claiming that the captain will adapt his game to suit Brendan Rodgers' style.
This week, as Gerrard went on England duty, the 32 year old was shown up by Zlatan Ibrahimovich, who commented after the match that he believed the star should play for another big club if he hoped to show just how good he could be.
Gerrard has since rubbished any rumours of a Liverpool exit, and Lawrenson equally believes that the midfielder will stay at Liverpool for the rest of his career, and learn to adapt to any form of play or change in manager.
"Believe the whispers and Steven Gerrard is finished at Liverpool FC," he told the Liverpool Daily Post. "Rubbish. The Anfield skipper might not be the lung-busting force of old, but he still has a massive part to play under Brendan Rodgers.
"Gerrard is perhaps being undermined both by obviously altering his game to suit Rodgers's new style of play, and the expectation that has forever been burdened on his shoulders.
"But I wouldn't be worried.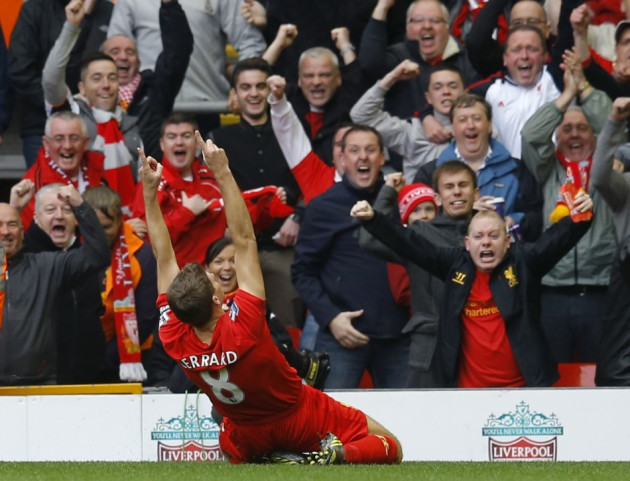 "I'd just want Liverpool to get the best out of Gerrard, and for that Rodgers needs to get him into areas where he can utilise his passing.
"Take Gerrard out of the team, and Liverpool create fewer chances. Gerrard also sets the tempo, and if he's charging around then other players are more inclined to follow suit."
Even though Gerrard struggled in parts of Liverpool's match up with Chelsea at the weekend, Lawrenson believes he is an integral part of the squad as they look to return to their glory days under Rodgers.
"Gerrard struggled to get into the game for the first hour at Chelsea, having been lost in the system used by Rodgers," he explained. "You want Gerrard on the ball. He makes things happen.
"He has been Mr Liverpool for so many years and won so many games on his own, but he's doing what the manager wants him to do at the moment."
Gerrard insisted this week that he is completely committed to Liverpool for the long term, and though the side are currently 13th on the table, they are just eight points off fourth place, and can still recover their season with some winnable fixtures over the next few weeks.