Joe Cole has urged Liverpool striker Andy Carroll to move to West Ham United on a long-term contract. The 24-year-old former Newcastle United player transferred from St James' Park to Liverpool for a massive £35m two years ago, in a deal authorised by former manager Kenny Dalglish.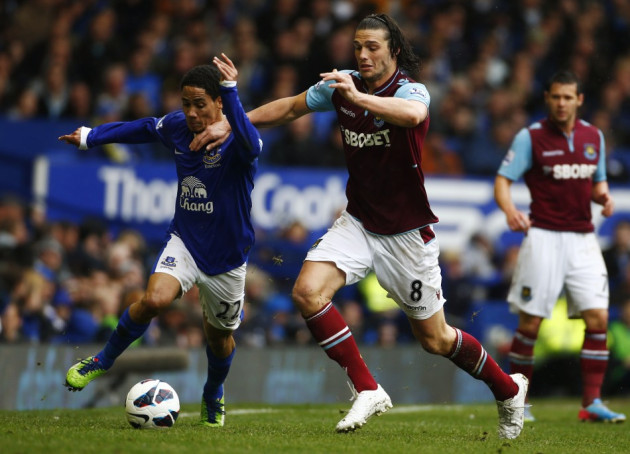 However, he struggled to justify that price tag and was deemed surplus to requirements by new manager Brendan Rodgers at the start of the season. There was speculation over a possible return to St James' Park last summer but he wound up being loaned to Sam Allardyce's side instead.
Carroll has had a reasonable season with the club, scoring seven goals and creating four more in 26 Premier League games.
"We play to suit him, we play around him. We try to get good quality balls into the box for him and that is going to be valuable. If I was him, I would be wanting to stay at West Ham. The lads love him and the fans have taken to him. If he keeps himself fit he can get 20-30 goals next season and really kick on," Cole told talkSPORT.
Carroll himself, however, is eager for a second chance at proving himself for the Merseyside club.
"Things haven't worked out for Andy at Liverpool but he went there with high hopes and isn't ready to throw in the towel just yet. He enjoyed his time with West Ham but feels he has unfinished business at Anfield," a source told Goal.com.
Meanwhile, Cole himself has not had a brilliant season in his second spell with the club, with injury concerns restricting him to only seven starts.
"The season has been frustrating for me because I have had four hamstring problems, which have limited me to 15 games or so. Going back [to Upton Park] has been a highlight, but next season I want to push on and stay fit and play 35, 40 games," he added.