Manchester City's Gareth Barry and Joleon Lescott have praised former team-mate Kolo Toure, ahead of the Ivorian international's transfer to Liverpool. The 32-year-old former Arsenal centre-back is to move to Anfield on a free transfer, after his Etihad contract expires.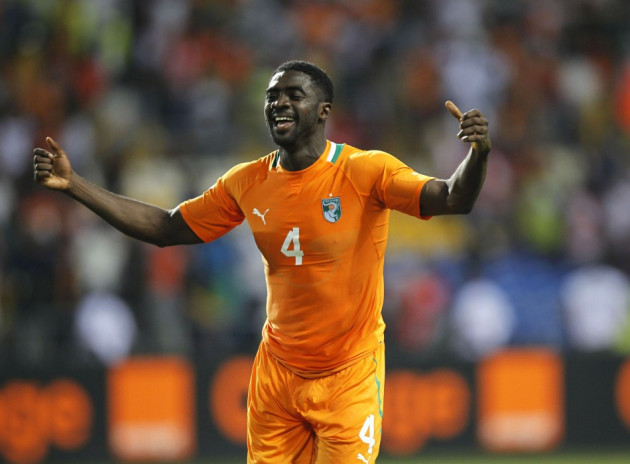 Both Barry and Lescott believe he will become an important player for the Reds.
"I think it's an astute signing by Brendan Rodgers because he has got so much experience. He will always give 100%. Losing Jamie Carragher's experience from the dressing room will be a huge loss for Liverpool and the fans," Barry told the Merseyside club's website.
"But Kolo, with his experience and his work-rate, the way he goes about his training, will do a good job of replacing him," the England international concluded.
Lescott, meanwhile, thinks Toure will more than improve the Reds' back line, while admitting, like Barry, that the loss of Carragher will be a difficult one.
"He's energetic, he's full of life and he's always smiling every day in training. I know he's a good player - he's quick, he reads the game well and he's a leader. You can't replace Jamie Carragher but that will be as close as you're going to get," the former Everton defender explained.
Toure joined City in 2009 but apart from a strong first season, when he made 31 Premier League starts, has slipped away from the first team. A six-month ban from football and all football-related activities did not help matters; he was banned for the start of the 2011/12 season.
The centre-back was the first confirmed Liverpool signing of this window and has since been followed by Belgian goalkeeper Simon Mignolet and the Spanish duo of Luis Alberto and Iago Aspas.
Rodgers begins his second season in charge at Anfield with games against Stoke City and Aston Villa before an important game, at home, against champions Manchester United, who will be led by former United boss David Moyes.