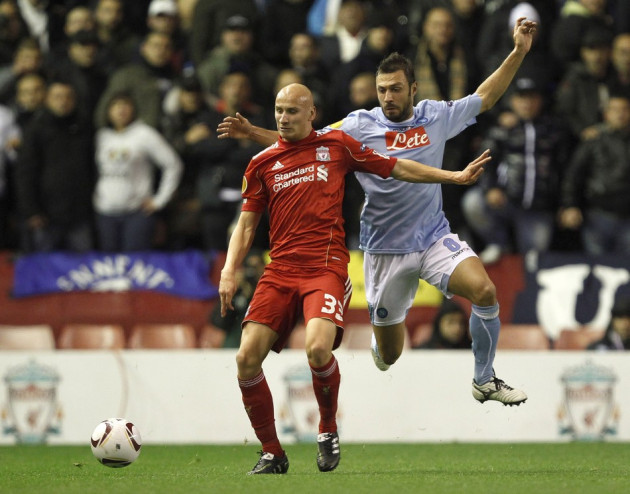 Ian Holloway has lavished praise on Jonjo Shelvey after the Liverpool midfielder returned to Anfield in the wake of Lucas Leiva's knee injury.
The Reds recalled the 19-year-old from his loan spell with Blackpool last week following the news that Leiva will miss the rest of the season with an anterior cruciate ligament injury.
The Liverpool player impressed in his brief spell with the Tangerines, scoring six goals in 10 appearances and Holloway was quick to express his admiration for the youngster.
"It is a shame he has had to go back, because Liverpool are playing exceptionally well and I had been hoping that might leave an opportunity for us to keep Jonjo until the end of the season," said the Blackpool boss.
"All I know is that Jonjo is a fantastic young man who has all sorts of ability. I have no doubts whatsoever he will be a top, top player.
"He is already at a top, top club and he had been helping us try to get back to where we want to get - the Premier League. He has improved in the time he's been here and that pleases me."
Shelvey, signed from Charlton in May 2010 for £1.7m, believes he has learnt from his sojourn at Bloomfield Road and is eager to demonstrate he can be a part of Liverpool manager Kenny Dalglish's long-term plans.
The midfielder credited Blackpool veteran Barry Ferguson as an example of the type of player he hopes to emulate.
"Barry Ferguson is a top player and I didn't realise how much history he's got until I looked him up on Wikipedia!" Shelvery told Liverpool's official Web site. "He's a great leader and a great palyer. You have to listen and learn from people like him.
"I've been in the game for three years and someone like Barry has dealt with being a footballer for his entire career.
"Also Ian Holloway is very different to previous managers I've had but he's been first-class with the way he's handled me.
"I'm quite a feisty character on the field because I want to win, and he's given me a boost of confidence that I needed to take back to Liverpool."