Was Trump right about false flag anti-Semitism? Jewish teen arrested for bomb threats against Jewish institutions
Police in Israel have arrested a 19-year in connection with a series of bomb threats around the world.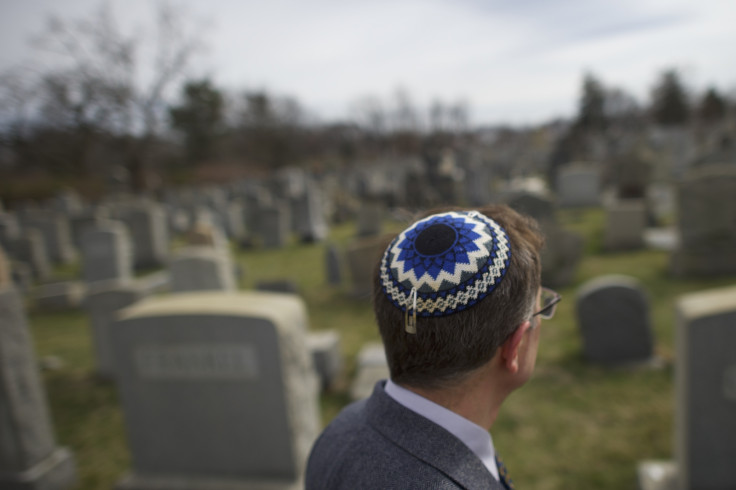 Police in Israel have arrested a 19-year US-Israeli Jewish man in connection with a series of bomb threats made against Jewish community centre.
On 28 February US President Donald Trump hinted that the wave of hoax bomb threats made against Jewish organisations in the US could have been false flags (covert operations that are designed to deceive) . He was roundly criticised for telling a group of lawmakers: "Sometimes it's the reverse, to make people -- or to make others -- look bad".
Today (23 March) Israeli authorities have said that most -- though not all -- of the scores of high profile threats received in the US and abroad over the last six months could be traced back to Israel, according to the Jerusalem Post.
The Post reports that the suspect immigrated to Israel and is based in Ashkelon. They say he is not a member of the Israeli Defence Force or an ultra-orthodox Jew but little else is known about his profile.
He is alleged to have used sophisticated techniques to prevent himself from being identified. His father is being questioned by police as to whether he was aware of the his son's activities and possession of hardware including a large antenna.
More than 100 bomb threats have been made against Jewish institutions in the US and Canada in the first two months of the year. Hoax threats were also made against the Jewish museums in Sydney and London.
Police Spokesman Mickey Rosenfeld told the Jerusalem Post that the man "was the main suspect behind the numerous amount of threats which were made to different Jewish communities and organizations around the world."
Following a meeting with Trump on 28 February Pennsylvania Attorney General Josh Shapiro attributed the "it's the reverse" claim to Trump.
Interfaith Alliance President Rabbi Jack Moline said at the time that Trump had displayed an "utter failure to comprehend the recent surge in violent rhetoric and attacks directed at Jews, Muslims and other religious minorities."
Today Rosenfeld said: "This is one of the numerous ongoing police operations that take place with other international security and intelligence organizations in order to try to find suspects."
"This specific investigation was complex in terms of the suspect and its nature and there was a significant breakthrough in the investigation which led us to make the arrest of the suspect who lives in Southern Israel."
© Copyright IBTimes 2023. All rights reserved.