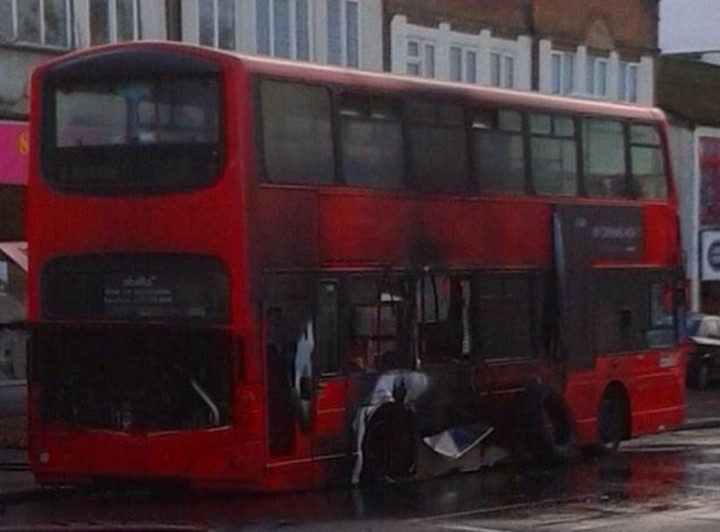 Fierce flames engulfed a red bus and partially melted the vehicle in dramatic scenes in south London.
It happened to a 157 bus in Wallington, on Tuesday (4 November) afternoon.
The driver and passengers fled after black smoke began billowing up from the rear of the bus.
Shortly afterwards there was an explosion which sent debris flying across the street as the flames took hold.
One person was treated for shock and there were no other injuries, said the London Ambulance Service.
Initial indications were that the blaze was not suspicious.
A Scotland Yard spokesman said: "There was an explosion on the bus which threw debris from the bus across the road,"
Bystander Morshed Alam captured the dramatic incident on video, as flames engulfed the bottom of the bus.
He wrote that it was a "very unexpected situation."
Transport for London - which manages buses in the capital city - said no other buses had been withdrawn from service as a precaution.
Ken Davidson, head of TfL's Bus Operations, said: "There was substantial damage to the bus including the tyres and there will be a full investigation into the cause of the fire."