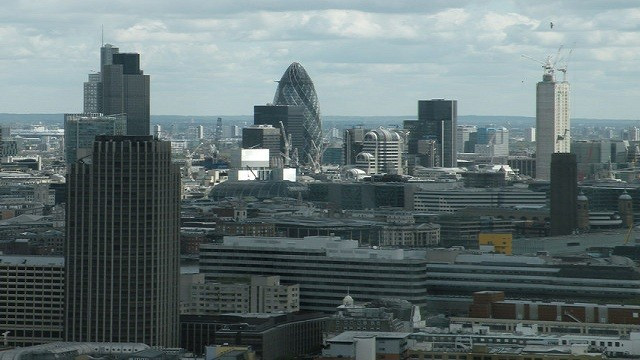 London businesses are more optimistic than they have been for decades, according to a new survey.
The London Chamber of Commerce and Industry said that two-thirds of companies expected their prospects to improve and turnover to rise over the coming year, while only 4% felt the opposite way.
More than three-quarters of those surveyed were bullish about the UK's growth prospects this year and the results are the most optimistic since the LCCI began its quarterly surveys in 1989.
Fuelling the UK's nascent recovery, the capital has created jobs at a much faster rate than the rest of the country. According to the Centre for Cites think-tank, London created 216,700 private sector jobs between 2010 and 2012. That was nearly 10 times more than the UK's second-fastest growing city, Edinburgh.
While that trend looks set to continue, the pace of recruitment may be slowing down because of a skills gap in the UK capital. Nearly a third of companies took on fewer staff in the last quarter, compared with the previous two quarters.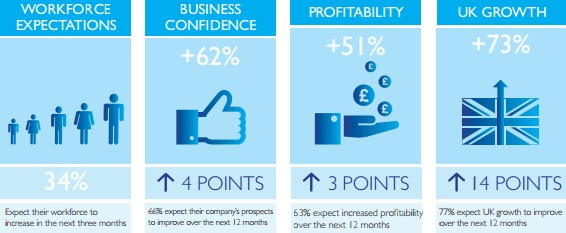 London's jobs growth has left employers facing difficulty in finding the right staff to fill the available roles. More than half the companies were having trouble finding the right staff. While a third of firms who wanted to recruit this year may have problems filling their vacancies.
"We must not overlook the difficulties that our members face in recruiting sufficiently qualified staff as this is a real vulnerability and is holding London back," said LCCI chief executive Colin Stanbridge in a statement.
The survey comes after the government's national apprenticeship week last month. In a bid to boost the diverse range of apprenticeships to plug UK's skills gap, the British government has teamed up with a number of private companies including Lloyds and EE with the aim of creating 20,000 apprenticeship positions this year.
While apprenticeships have traditionally been available in industries such as manufacturing, the new scheme is targeting a more diverse range of roles.
The apprenticeship schemes are designed as an alternative route into the workplace, without the need for university qualifications.