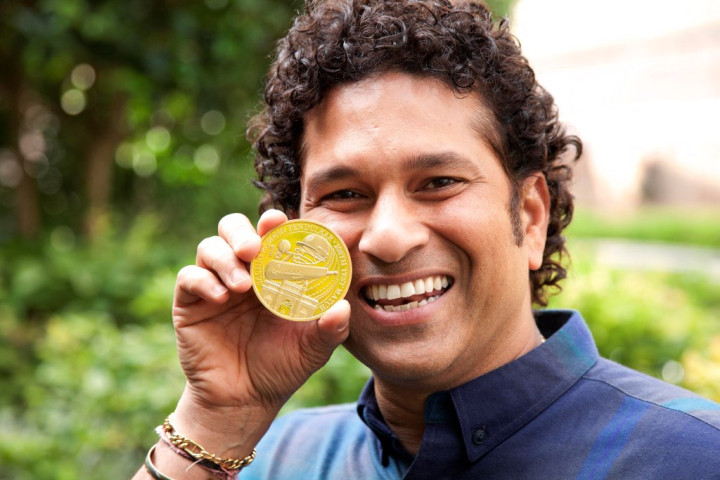 Sachin Tendulkar has been imortalised in gold after a London-based company minted a coin engraved with the cricket legend on it worth £12,000 - 30-times the average income in his native India.
The former batsman, nicknamed the 'Little Master', holds the record for the most centuries scored and is regarded by many as the greatest cricketer of all time.
To celebrate the 41-year-old's legacy, London-based commemorative coin manufacturers East India Company produced the 200-gramme tender, one gramme for each test match Tendulkar played in.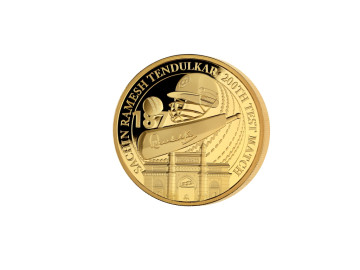 But fans in Tendulkar's India, where average annual income is $672 (£395), will struggle to get their hands on the 24-carat gold coin, which at £12,000 is more than 30-times the median per capita income.
Speaking to Gulf News, Sanjiv Mehta, CEO of the East India Company, said: "We had been talking to Tendulkar since last December as we thought it would be the best way to immortalise an exceptional career spanning over 24 years. There were some delays in the way as we had to secure the rights for producing it from the Commonwealth currency issuing authority but it was worth the wait."
He also announced plans to produce a more affordable coin with less gold.
Sachin Tendulkar said in a statement: "All my life, I have had a dream of playing cricket for India. I am very fortunate to have lived this dream for the last 24 years. I am honoured to be recognised with the issue of these special coins, which have been impressively designed with a lot of thought."