London Gangland Bosses Targeted by 700 Police in Dawn Raid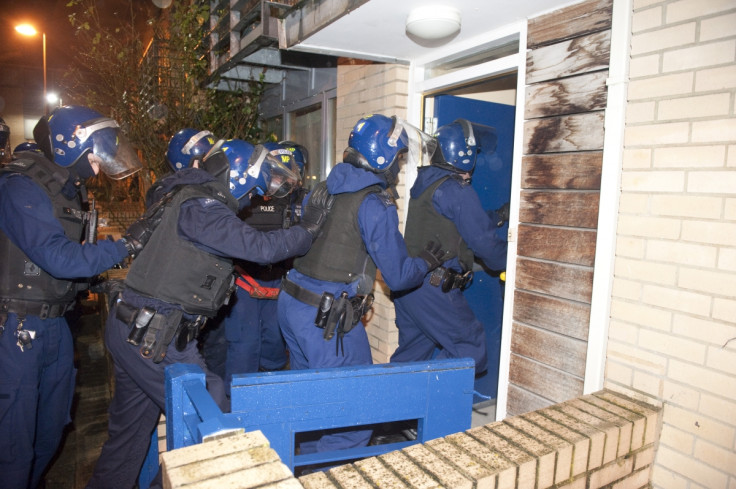 More than 700 police officers took part in early morning raids targeting London's most dangerous gangland bosses.
Twenty three warrants were simualtaneously executed at 5.30am as part of a Met Police crack down on organised crime.
Nine took place in Lambeth, one in Southwark, one in Hackney and another in Brent. A further seven took place in Thames Valley, two in Edinburgh, one in Essex and another in Bedfordshire.
So far 29 people, aged between 18 and 47, have been arrested for offences including conspiracy to supply class A drugs, money laundering, possession with intent to supply, fraud and immigration offences.
Officers have so far recovered around 300 rocks of crack cocaine and a large quantity of heroin as well as approximately £5,000 in cash under the Proceeds of Crime Act.
The operation was lead by led by the Trident Central Gangs Unit and follows on from two raids in December when 27 lower ranking members of the same gang were arrested, of whom 25 have been charged and remanded in custody.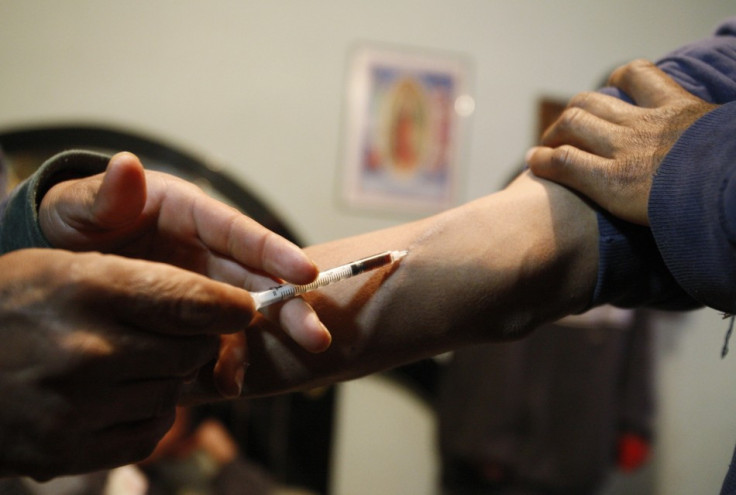 In the past three months, Trident and local officers have seized a quantity of class A drugs, namely crack cocaine and heroin, a quantity of cash, three handguns, one shotgun and a number knives during weapon sweeps conducted on local estates.
Commander Steve Rodhouse, the MPS lead on Gangs and Organised Crime, said: "Today's activity follows a Trident-led operation tackling a Lambeth-based gang whose connections are as far reaching as Scotland and whose criminal activity impacts communities across the UK."
Detective Superintendent Martin Huxley, of Lambeth Borough, said: "Those who deal drugs and bring violence to our streets should know that we will use all tactics to arrest and convict them, and we will protect those in our communities who do not deserve to live alongside such criminals.
"Every person we believe to be involved in gangs is given the opportunity to seek a lifestyle away from gangs and offered the support to help them do that. However, those who choose not to accept this offer can expect us to target them and their criminal lifestyle."
© Copyright IBTimes 2023. All rights reserved.