London housing crisis forces young professionals to share bedrooms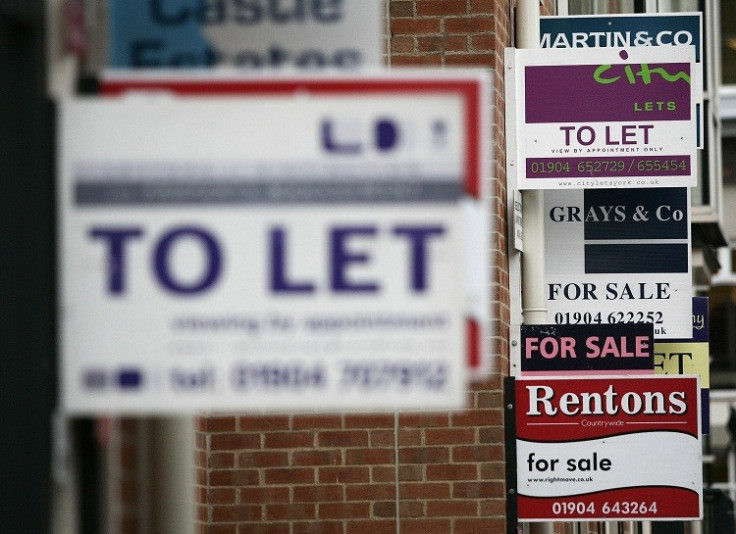 London's rental market is so fiercely expensive it leaves new arrivals to the city - including professional people such as nurses - with no option but share bedrooms while they try to get a foothold in the capital.
The average rent in London is an eye-watering £1,436, according to private rent support company Homelet. And the UK's buy-to-let sector is reckoned to grow to a staggering £1.07 trillion by March 2016, predicts property investment broker Kent Reliance.
Landlords earn a total of £112bn a year and they earn over £24,000 from each property, noted the broker.
IBTimes spoke to Lova Nymanson, a Swedish young professional, who moved to London just over a year ago with one of her friends, but who has had to share a bedroom with her friend in order to afford the rent in their Bethnal Green house-share.
"We moved to London together from Sweden in the fall and it was really hard to find an apartment and everything was so expensive," Nymanson said.
Nymanson now lives in a three bedroom house with four people. She said the room she is living in was actually advertised as a room for two single people.
"We're actually trying to move out," she said. "I just hope we can find something we can afford."
Nymanson and her friend each pay £500 for the room in a house-share. Popular areas like Camden have extremely high rent prices and as transport fares are on the rise as well, residents often have to choose between an expensive and time consuming commute, extremely high rent prices, and sharing a room with a friend.
"We chose to live together because it is so expensive to live close to central London," Lova said.
Jenette Arnold, Labour London Assembly member and representative of North East London said that London Mayor Boris Johnson has lost sight of the capital's housing problems.
"Representatives on a local and city level and some on a national lever have been raising this issue for many, many years," she said.
"We now have reached the stage where we have over one million private renters and those renters are being ripped off and it is all to do with capital."
"If you tell a landlord to behave sensibly and properly, they laugh at you because obviously he is going to try and get the most out of his property because we have absolutely no rent regulation or any stabilising factors within our policy regime."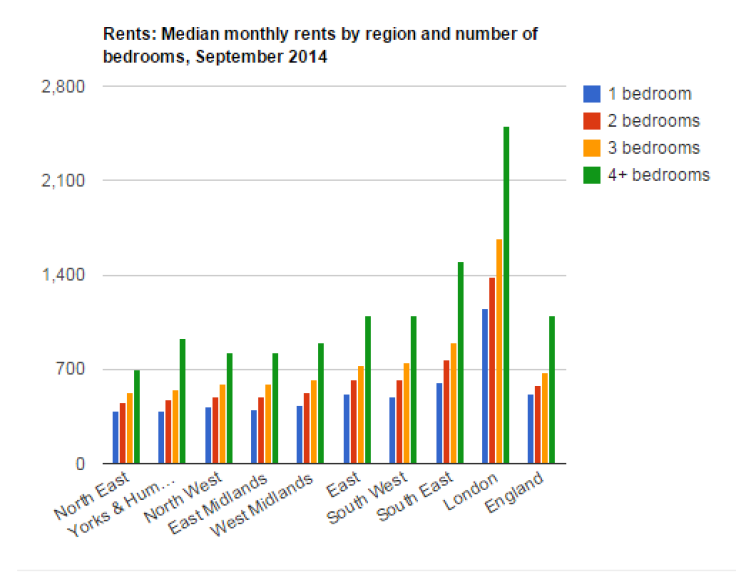 Monthly rent by region and amount of bedrooms
London Data Store and Valuation Office Agency
"For young professionals, many of whom are medics, teachers, who are critical to the life in our city, sharing is now the norm," Arnold said.
"We need a housing authority for London and we need to be led by a mayor who is going to be engaged and who is going to do something about it."
The generation of young professionals now in their early twenties is referred to as "generation rent" because they are unlikely to be able to afford a home for the next decade or so.
As rent prices rocket, people are being forced to ask complete strangers to move in with them as they will otherwise lose the chance of a room somewhere around zone 2. This is becoming normal protocol on websites such as spareroom.co.uk.
On top of that, people who started university in 2012 or later, have a £40,000 student loan to repay on top of all the expenses that come with living in London.
Rent prices will be a point high up on the agenda in the run up to London's mayoral elections in 2016, and it is likely that Ikea's bunk bed sales will be heavily impacted by the outcome.
© Copyright IBTimes 2023. All rights reserved.